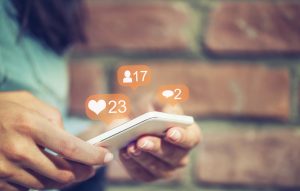 By Josh Cantor
Years ago, as social media started to explode, many had hesitation about using it for business and professional purposes. I remember attending several sessions even at the IPI Conference about the role of social media in a parking operation. It certainly takes a thick skin to be on social media in parking and respond to customers, like other service-based industries.
One thing I learned early on about using social media is that people appreciate being answered, acknowledged, and even corrected at times. It's time consuming but worth the effort if you can use the tools to your advantage, whether it's on Facebook, Twitter, Instagram, or Reddit among others. As it's tough to communicate when you're limited to only being able to send occasional emails and knowing that not everyone drops by the parking website like they do espn.com, using social media to share information, often in smaller, more digestible chunks, has been helpful. Compared to an email where you are only communicating with one person normally, via social media, you can have everyone see your answer which will then often save others from emailing you with the same question. Often if our office gets the same question over and over via email or by phone, we'll use social media to post and clarify whatever the confusion is about.
So for those still on the shelf about using social media in your parking operation, my advice is try it and have fun with it!
Josh Cantor is director of parking and transportation at George Mason University.