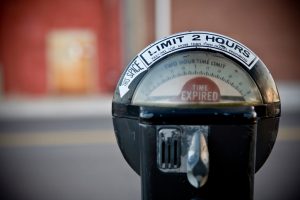 Those parking meters are gorgeous.
It's not a phrase one hears often, but it's happening in Santa Rosa, Calif., where 80 old and discarded parking meters were used to create a giant sculpture that lights up at night in changing patterns.
The sculpture was born out of a contest hosted by the city to find an artistic use for the old meters. Lead artist Dana Woodman led a team that conceptualized and later built the piece of art, which is a big hit so far–people stare, comment, and come back to see it again.
Need to see it? You really do (we kind of want one for the plaza outside our office). Check out the story, photos, and a video here.