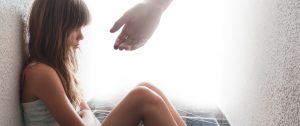 By Helen Sullivan, APR, Fellow PRSA
Kate Spade. Anthony Bourdain. Suicide has been in the news a lot lately. Did you know it's the tenth leading cause of death in the U.S.? Because of the stigma surrounding mental illness, very little is being done about it, but it's a subject of great importance to parking professionals. 
According to a 2016 IPI survey, thirty-eight percent of member respondents experienced a suicide in one of their parking structures and an additional 10 percent have experienced a suicide attempt. Because of the physical nature of parking garages, suicide is particularly relevant to us. 
IPI offers a helpful guide, carefully reviewed and approved by the nation's leading suicide experts: "Suicide in Parking Facilities: Prevention, Response, and Recovery."
 I urge you to download it and share it with your team. When doing so, be sensitive that you may have a staff member who has considered suicide or has had a family member or friend die of suicide.
People don't "commit" suicide. They die of suicide, a mental illness that is no less an illness than cancer or heart disease or diabetes.
Psychiatrist Richard Friedman's article, "Suicide Rates are Rising, What Should We Do About It?"  in the New York Times June 11 is eye-opening. Friedman mentions a Johns Hopkins study of Danish patients that found six to 10 talk therapy sessions reduced suicide by twenty-five percent.
Please take steps to make your facility less appealing to someone considering suicide.
Let me know if you need help connecting with more resources.
Helen Sullivan, APR, Fellow PRSA, is IPI's communications counsel.