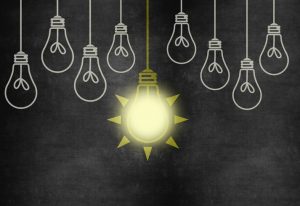 By Josh Naramore
At the City of Grand Rapids, Mich., we are committed to meeting lofty environmental sustainability goals. Reducing greenhouse gas emissions and becoming 100 percent renewable-energy dependent are two of the city's highest-priority goals.
Recently, we focused on improving energy efficiency in our parking facilities by replacing old, inefficient lights with new, energy efficient LEDs. The City of Grand Rapids owns more than 1 million square feet of parking facilities, so replacing all our lighting fixtures is a monumental task that will take multiple years to complete. In 2017, the city's Mobile GR and Parking Services department made incredible progress by replacing 841 150w, high-pressure sodium light fixtures with energy efficient, 49w LED light fixtures.
On top of installing the high efficiency LED lights, the city also equipped each of the fixtures with LimeLight motion-sensing control technology, which shuts the lights off or turns them to low-light when no one is in the facilities. The LED replacements will save the city 50 percent on both energy consumption and cost. At the current savings rate, the LED light replacements will pay for themselves in less than 10 years.
Josh Naramore is mobile GR and parking manager with the City of Grand Rapids, Mich., and a member of IPI's Sustainability Committee.