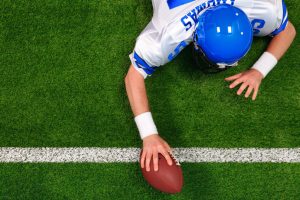 By Will Thompson
In 2000, I became the head coach of my three sons' youth tackle-football teams. Since I played through college, I felt coaching boys would be fairly easy. The first year was tough, but we managed to finish the season at 5 and 5 with a first round playoff loss. Following many hours of film review, statistically, our offense scored on one out of five goal-line visits. In short, our goal-line strategy needed an overhaul. To improve our rate of success, we decided to adjust personnel, create movement, and add audible calls at the line of scrimmage.
In the parking world, strategies to create winning plays require great people and reliable technology. I've achieved the highest levels of success partnering with business associates to network, doing a consistent analysis of market trends to improve levels of service, and investing time to develop all team members. Parking operations that achieve great results employ an all-in approach to executing everything from changing burned-out lamps to making new business acquisitions.
2017 was the final of my 18 seasons on the football field. We've enjoyed 13 Super Bowl wins that I'm grateful to have shared with each of my sons.
Teams that perform at a high level have a fundamental belief that they can score from anywhere, especially the goal-line.
Will Thompson is operations manager with Winpark.