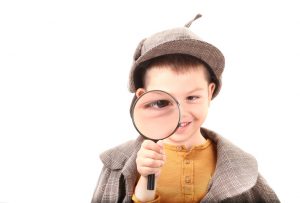 By Michelle W. Jones, CMP
I remember being a teenage girl, wondering what the evening would bring as I embarked on a first date. Excitement, nervousness, the thrill of the unknown—it kept me guessing. It was mysterious.
With the demands of daily adulting—work, kids, chores, commitments—it can be easy to lose that mystery and fall into a routine. The 2018 IPI Conference & Expo has a fix for that, even if just for one night.
On the evening of Tuesday, June 5, IPI Conference attendees have the opportunity to participate in Mystery Evening Experiences, where networking and adventure are on tap all night. All of the experiences include food, beverages, fun, and thrills. Live music, dancing, video games, comedy, Florida wildlife, and flying high are all opportunities to network with industry friends who share your interests and adventurous spirit.
Whether you choose A Belly Full (of Laughter), Adventure Awaits, or Defying Gravity, you're sure to have a blast as you let us plan your night and put some mystery back into your life.
Click here to check it out and to register.
*Pre-registration is required. Deadline to register is May 20.
Michelle W. Jones, CMP, is IPI's director of convention and meeting services.