Forecast: Massive Growth for Smart City Technology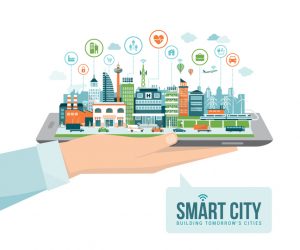 EV charging stations, micro-grids, smart parking, and smart street lighting are among the fastest-growing transformative technologies that are forecast to boost smart city Internet of Things (IoT) revenue to $62 billion by 2026, says a new research report. Current revenue is $25 billion.
ABI Research, which released its report this week, says interest in smart cities has "skyrocketed," and vendors are optimizing their IoT offerings to take advantage of expected massive growth. The report cautions, however, that companies wanting to make the most of the explosion will have to address specific challenges in target cities.