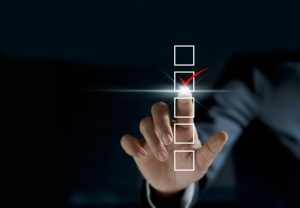 By Victor A. Hill, MPA, CAPP
Technology provides a multitude of ways to enhance customer service in our industry, but new-fangled gizmos can create new issues that require adjustments to our processes.
The University of Wisconsin-La Crosse deployed license plate recognition (LPR) at the start of this academic year, but we began using and testing the technology one year before its official implementation to, ideally, mitigate any problems. We used existing printed permits as reference points to troubleshoot problems with the new system before eliminating them in September.
The pre-deployment mostly worked.
We discovered plenty of bad data in the form of unregistered vehicles. We adjusted our patrols. We revised our policies. We re-evaluated our processes. As the first day of classes loomed, we felt ready and we still found more processes to improve.
The process of evaluation never ends. Whether or not you're deploying a new feature, there's a good chance you can find a way to do the work better for you and your customers. Good writers step away from their pieces in the midst of revisions to engage in completely different activities so they can re-engage their writing with fresh eyes and insights.
Ask people who aren't involved in your operation to provide feedback if you have trouble evaluating your processes and develop a timetable to revisit them. You may, like we were, be pleasantly surprised.
Victor Hill, MPA, CAPP, is director of parking and transportation services for the University of Wisconsin-La Crosse.