Off-Campus Parkers have Campus Neighbors Seeing Red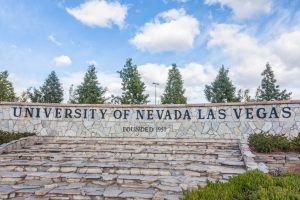 The University of Nevada Las Vegas (UNLV) is fighting a not-uncommon challenge this school semester: Students are parking lots of cars in neighborhoods around campus instead of using on-campus options, angering local residents who say their streets are clogged as a result.
The university built a new parking garage this year but students seem to find it more convenient to park off-campus. They also tell local media that campus parking's too expensive; UNLV tells reporters it only charges $137 per year for a student permit.
Read about the situation here and then let us know in the comments—if you work for a university that's found a solution to a similar challenge, what was it?