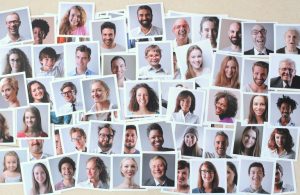 By L. Dennis Burns, CAPP
I recently read "The Role of Minority Executives in the Parking Industry" in The Parking Professional. Author Raymond Mensah, CAPP, says, "Research has shown that diversity in the workplace drives innovation, makes recruitment easier, avoids high turnover, captures more of the market, increases adaptability, provides a broader service range, offers a variety of viewpoints and tends to be more effective in execution."
I agree with his thoughts and wanted to share an observation from more than 30 years in the parking world. For a period, I was heavily involved in working with downtown management professionals through the International Downtown Association. This profession and parking are both relatively young professions when contrasted with industries that have been around for hundreds or even thousands of years (engineering, teaching, planning, etc.).
Younger professions can be challenged by the process of creating industry standards and practices. Nearly all of us "backed into parking" (no pun intended) as a career choice. Many of us come from some other workplace environment and bring with us a very diverse set of backgrounds and expertise. Talk to any group of parking professionals and you are likely to learn they've worked in education, retail, marketing, operations, technology, planning, public administration, etc.
What this means on a practical level is that our peers bring to parking a rich tapestry of other backgrounds, knowledge, and skill sets that have broadened and deepened our collective management profile. Diversity is a great thing and we all benefit; it makes us a stronger and more resilient industry. Kudos to Mr. Mensah and his thoughts.
Next time you are sharing a favorite beverage with your industry colleagues, I encourage you to explore some of the unique backgrounds that have made us who we are today.
Dennis Burns, CAPP, is regional vice president with Kimley-Horn.