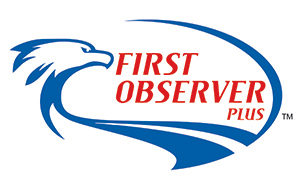 Length of time: 44 minutes.
Cost: Free.
Credit: 1 CAPP Point towards certification or recertification.
Register here to complete the training and receive a TSA certificate at the completion of the training.
Description: First Observer Plus is a Department of Homeland Security program, administered by the Transportation Security Administration (TSA) to promote surface transportation security within the United States by training transportation professionals to Observe, Assess, and Report potential terrorist activity. The First Observer Plus™ Program provides transportation professionals with the knowledge needed to recognize suspicious activity possibly related to terrorism, guidance in assessing what they see, and a method for reporting those observations.
Objectives:
Understand the application of Observe, Assess and Report as key components of the First Observer Plus program, including the concept of "in plain view."
Recognize the importance of protecting our surface transportation assets and infrastructure.
Explain why the First Observer Plus program is vital to our nation's homeland security efforts.
Recognize what behaviors, tactics, and weapons may be associated with acts of terror.
Identify the planning stages of a terrorist operation and recognize how each stage may be disrupted.
Understand how to assess potential terroristic threats by recognizing normal and suspicious behaviors in your own work environment and how you may be able to disrupt potential terrorist attacks.

For more information on this program contact federici@parking.org.