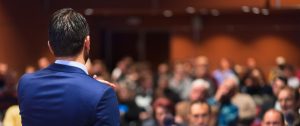 The mighty TED Talk—about 15 minutes of brilliance, humor, and information we can use. They're a great way to kick off the week—after all, who doesn't love them? We sure do, and we featured five of our favorites in this month's The Parking Professional—check out our list here.
IPI member James Anderson liked our list and sent us one more talk for consideration. We couldn't resist passing it along. Author, city planner, and frequent speaker Jeff Speck shares his "Four Ways to Make a City More Walkable" in this talk—a great one for parking, transportation, and mobility professionals to watch.
Have a favorite TED Talk your colleagues might enjoy? Let us know in the comments!