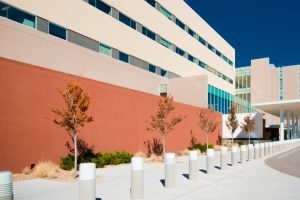 By Cindy Campbell
California state lawmaker Bill Quirk was recognized by the California Public Parking Association during its recent annual conference, where the CPPA named him 2016 Legislator of the Year. 
CPPA lauded Quirk for his work on legislation that allows insurers to offer a discount on a property owner's insurance when that owner installs vehicle barriers as a safety measure. In other words, his bill empowered insurance companies to incentivize owners of buildings and parking facilities to help protect pedestrians. Governor Jerry Brown signed bill AB 2161 into law last summer.
Quirk was motivated to author the bill and shepherd it through the legislative process after his chief of staff had a very personal brush with tragedy: The staffer's two sons were in their preschool classroom when a car crashed through the wall from the parking lot. Thankfully, injuries were minor, but the accident was a wake-up call. 
With the implementation of this bill, California is leading the way in promoting the concept of improving pedestrian safety in parking areas, whether the parking is near a storefront or campus, public patio or plaza, driveway or walkway — wherever pedestrians and moving vehicles might mix.
How would an insurance discount affect your decisions about protecting pedestrians and building occupants? I would love to hear how your parking operation is addressing this in the comments below, and possibly use your insights in future projects. All comments are welcome!
Cindy Campbell is IPI's senior training and development specialist.
Save
Save