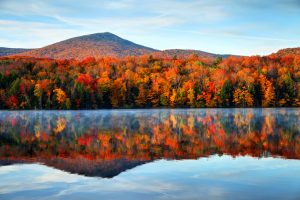 By Michelle W. Jones, CMP
I think autumn is the warmest time. Not because of high temperatures outside, but because I find it to be the most heartwarming time of year.
The faint smell of smoke from the neighbor's chimney, vibrantly colored leaves crunching under your feet, chilly football games, comfort food in the slow cooker, warm cider … all of these images evoke a cozy, warm feeling.
My 30th high school reunion and homecoming football game is this weekend. My 23rd wedding anniversary is later this month. My birthday is next month. (Are you doing the math?) And of course, the warmest day of all in the U.S., Thanksgiving, will be here before we know it. Just imagine that warm kitchen full of yummy flavors!
Autumn affords us many opportunities for gathering friends and family. Celebrations, fairs, festivals, holidays … may yours be fun and memorable and full of warmth.
Michelle W. Jones, CMP, is IPI's director of convention and meeting services.