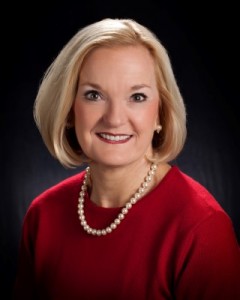 Missoula (Mont.) Parking Commission and Arizona State University's Parking & Transit Services professionals are recognized for their outstanding management-level achievements
(Nashville, Tenn. – May 18, 2016) – The International Parking Institute (IPI) announced that two recipients will share its 2016 James M. Hunnicutt, CAPP, Parking Professional of the Year award: Anne Guest, retired director of the Missoula (Mont.) Parking Commission (MPC); and Melinda Alonzo, CAPP, director of Parking & Transit Services at Arizona State University.
The award, part of IPI's 10th annual Professional Recognition Program, was announced at the association's 2016 Conference & Expo, May 17-20 in Nashville, Tenn. It honors management-level professionals who direct an entire parking/transportation operation or manage multiple units within a department. Recipients are nominated by their peers and selected by IPI's Professional Recognition Committee.
During Anne Guest's 20-year career with the MPC, it grew into a full-service agency that builds and manages community parking and serves as a major player in local economic-development initiatives. Under her leadership, MPC was an early adopter of broader-access management strategies that actively support alternative transportation programs. Her understanding of the value of strong community engagement prompted its involvement with a wide range of community initiatives, agencies, and institutional organizations; this consistent, high-level engagement helped make the parking program into a respected community partner and leader.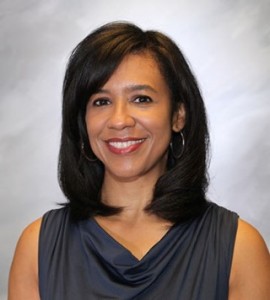 MPC's state-of-the-art parking program, developed under Guest's leadership, led to the organization's early accreditation in IPI's new Accredited Parking Organization (APO) program. Despite its fairly remote location, she help MPC meet and often exceed industry standards, demonstrating that a quality parking management program can help contribute to a healthy, vibrant, and successful downtown.
For Melinda Alonzo, parking is about leading-edge technology, abundant alternate-transportation options, and innovative programs, all with an unwavering focus on customer service. As director of PTS at the nation's highest-enrollment university, she is on a mission to redefine what personal, customer-focused service means in the parking industry. She has spearheaded many innovative programs, including new technology, bike programs and the Eco-Pass transit incentive. She also implemented the Benefactor Program, which donates revenue to a university program or student-run organization.
Thanks to Alonzo's leadership, ASU boasts parking technology that rivals that of any university. Its PARCS, Park+, and Parkmobile pay-by-phone tools have expanded visitor options into previously unavailable areas on campus and given PTS a much sought-after seat at the planning table. She represents the parking profession with poise, ingenuity, practicality, and genuine concern for her staff and customers, ensuring that each departmental policy and procedure is geared toward increasing efficiency and customer satisfaction.
###
Media Contact:
Helen Sullivan
703.606.7622 mobile
sullivan@parking.org