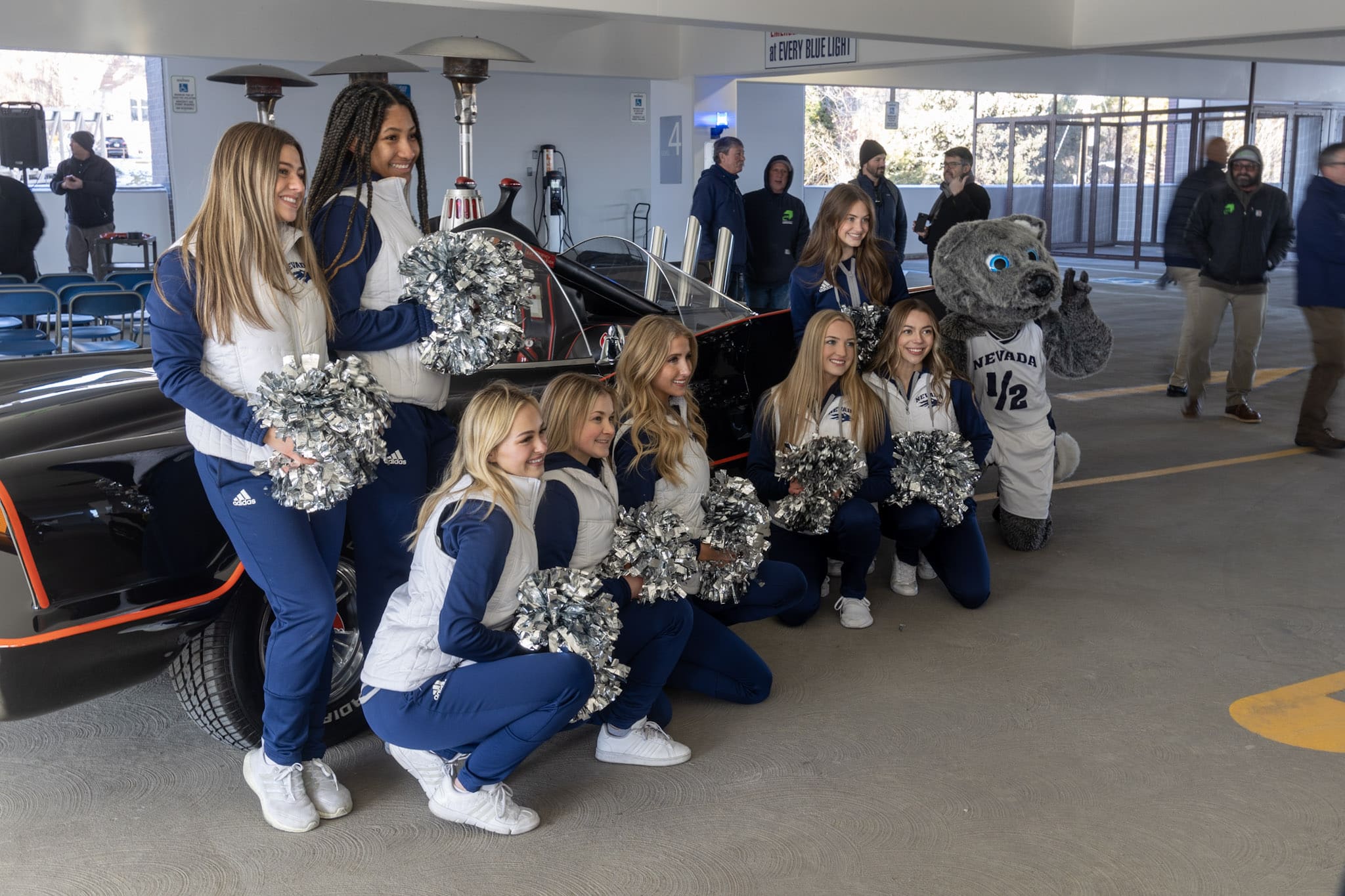 University of Nevada, Reno celebrated the opening of the new Gateway Parking Structure with a ribbon-cutting event on January 19th. The seven-level, 814-stall parking structure brings much-needed parking to the new Gateway Precinct and serves university students, faculty, staff and visitors.
University officials, including UNR President Brian Sandoval, UNR Vice President of Advising and Finance Vic Redding and Vice Chair of NSHE Board of regents Joe Arrascada attended the ribbon cutting, which featured vintage vehicles from the Reno Automobile Museum, including the 1966 Batmobile.
Completion of the parking structure paves the way for expansion of the Mathewson University Gateway, future home of a business building, a life sciences building and a hotel conference center.
A pedestrian bridge on the 4th level of the structure provides safe passage over 9th Street. Design of the bridge reflects Reno's deep ties to the railroad, including exposed trusses to evoke a historic railway bridge, and a train-inspired curved roof.
In addition to celebrating Reno's history, the bridge is fully accessibility to those with disabilities and connects the Mathewson University Gateway to the main campus, while also improving connectivity to downtown Reno.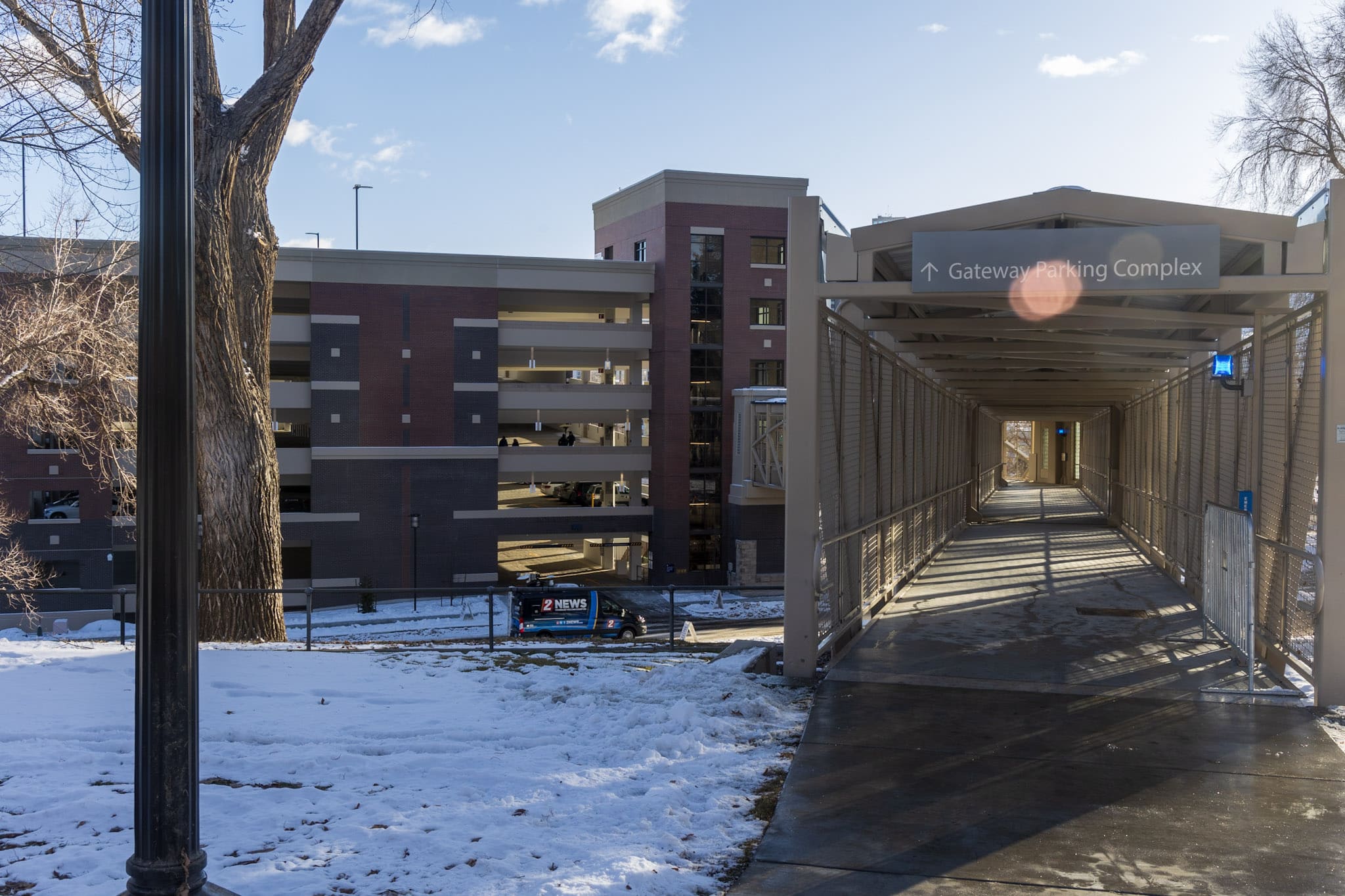 "This is what the Mathewson University Gateway is all about," said Sandoval. "Connection, collaboration, contact between a campus and a community."
Watry Design, Inc. designed the structure, with Clark/Sullivan Construction serving as the general contractor. The structure opened to the public on January 20, 2023.