LEGACY PARKING NAMES GLENN KURTZ NEW SENIOR VICE PRESIDENT
Kurtz is a 30-year parking and transportation veteran.
---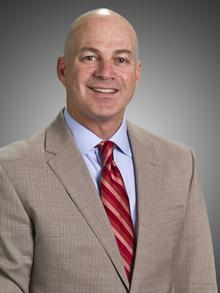 ATLANTA, GA (October 05, 2020) – Chicago-based Legacy Parking Company, a premium professional parking management firm serving the commercial real estate industry, is pleased to announce the hiring of Glenn Kurtz as Senior Vice President of Strategic Initiatives, effective October 15.  Kurtz is a 30-year parking and transportation veteran and will be working out of Legacy's Atlanta office.
As Senior Vice President at Legacy Parking, Kurtz is responsible for identification, integration and alignment of all growth-related activities in the southeastern United States, including marketing and sales, consulting, growth management, new markets and customer relations.
Kurtz also possesses a comprehensive background in mobility management and smart growth strategies, which he and other members of the Legacy team will leverage to drive growth in the company.  Understanding that technology and data are becoming fundamental in the efficient operation of parking and transportation systems, Kurtz looks forward to integrating these strategies to maximize revenue and reduce expenses for our clients.
Kurtz joins Legacy from the Georgia Institute of Technology where he served as Director, Parking Operations.  At Georgia Tech, Kurtz directly managed and operated 14 parking decks and 30 surface lots totaling 12,500 parking spaces.  During his tenure, Georgia Tech was designated as an Accredited Parking Organization by the International Parking and Management Institute, constructed a state-of-the-art 800-space parking facility and increased gross revenue by 15%.  Prior to Georgia Tech, Kurtz was an Executive Vice President at Lanier Parking Solutions where he was responsible for developing and marketing new services that integrated parking and transportation demand management strategies.  In addition, Kurtz was active in all aspects of business development and operations.  While at Lanier, Kurtz was involved in several notable contract awards and operations in Atlanta including Atlantic Station, AT&T (formerly BellSouth), AmericasMart, Underground Atlanta and the Atlanta Botanical Garden.
Joe Wenderoth, CEO of Legacy Parking Company commented, "We are thrilled to add Glenn to our Senior Management Team and anticipate a significant shift in our approach to parking and transportation initiatives offered to our clients and customers over the coming years.  As our industry continues to evolve, we are challenged daily to adapt to developing technologies, societal demands and the rethinking how the new workplace will impact parking and transportation patterns. Glenn's experience and expertise will be critically important to how we manage our business moving forward.  I cherish the 20-year relationship I've had with Glenn and could not be more excited to have him as a key member of the Legacy team."
Kurtz serves on the Parking Association of Georgia Board and is Chair of their Education Committee.  He has been actively involved and supported a myriad of civic, charitable and professional organizations i.e. IPMI, NPA, and BOMA.  He was president of the Atlanta Bicycle Coalition Board and is presently the Chair of the South Fork Conservancy Board. Glenn is also an avid cyclist.
###
About Legacy Parking Company
Legacy Parking Company is a privately owned and operated Parking Management firm based out of Chicago, IL that specializes in a full range of parking and transportation management services.  Legacy can assist with planning, managing and operating your parking facility or transportation operation.  Legacy has the breadth of experience, flexibility and financial strength to meet all our client's parking and transportation goals.  Legacy was created to bring a premium parking and transportation service to the commercial real estate industry.  Legacy has offices in Illinois, Atlanta, Tampa and Miami.
Media Contact: Kalie Wenderoth, kwenderoth@legacyparking.com