IPI's 2018 award shared by longtime leader in parking association management and world-renowned expert in parking planning
(Orlando, Fla. — June 4, 2018) – The International Parking Institute (IPI) announced two recipients of its 2018 Lifetime Achievement Award: Leonard T. Bier, CAPP, JD, principal of Bier Associates, and Mary Smith, JD, senior vice president and senior director of parking consulting for Walker Consultants. Created in 2015, the Lifetime Achievement Award honors individuals for career-long service and leadership in the parking and transportation industry. The awards were presented at the IPI Conference & Expo in Orlando, Fla., June 3-6.
"Both Lenny and Mary have made industry-improving contributions during the course of their careers and embody the principles of professionalism and dedication at its highest level," said IPI CEO Shawn Conrad, CAE.
Bier: A 35-Year Legacy of Consultancy and Mentorship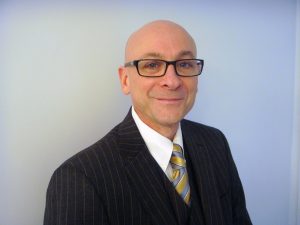 Leonard T. Bier, CAPP, JD, is a parking consultant and principal of Bier Associates since 1985. He is the executive director and corporate counsel for the New Jersey Parking Institute (NJPI) and served as general legal counsel to the New Brunswick, Trenton, and Rahway Parking Authorities. He is the director of the City of Rahway Parking Authority & Redevelopment Agency, parking development consultant for the Camden and primary development consultant for the Miami Parking Authority.
Bier is one of the early industry leaders in state and regional association management, helping launch many professional careers, and has championed parking as a catalyst to promote economic development. He works extensively in urban redevelopment and consults and advises on the role of parking in successful mixed-use developments. Bier Associates was co-recipient of the 2008 N.J. Future Smart Growth Award for the Rahway Town Center Master Plan. A frequent contributor and lecturer on parking issues, Bier serves as the legal columnist for IPI's The Parking Professional magazine and a contributor to IPI's A Guide to Parking textbook.
Smith: An Instrumental Role in the Evolution of the Modern Parking Structure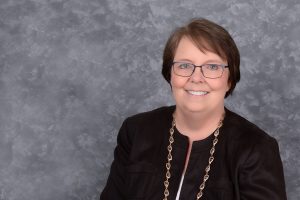 Actively involved in parking planning and design projects worldwide for 40 years, Mary Smith, PE, is widely acknowledged as one of the world's leading parking planners and functional designers. Her considerable expertise includes pedestrian and vehicular circulation; vehicle sizes and parking dimensions; wayfinding and flow capacity in mega-structures; the integration of parking management, operations, and functional design; parking issues related to autonomous vehicles; and parking-industry compliance with the Americans with Disabilities Act (ADA).
Smith has led preparation of publications for the Urban Land Institute (ULI), the Institute of Traffic Engineers (ITE), the U.S. Department of Justice (DOJ), and the U.S. Department of Energy (DOE). A frequent contributor to numerous parking journals, she co-authored the book, Parking Structures: Planning, Design, Construction, Maintenance, and Repair.
# # #
Contact:
Helen Sullivan
703.606.7622