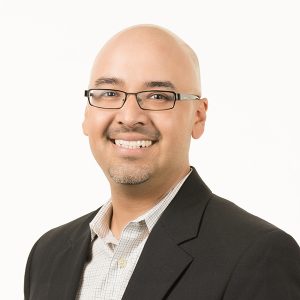 (WEST PALM BEACH, FL – March 16, 2018) WGI is pleased to announce that three managers in two states recently joined the firm's Parking Solutions Division:
Alex Pappas joined WGI's Chicago office as a senior business development manager. He has over 25 years of experience in architecture, engineering, construction, and project management. Alex is a licensed architect in Illinois and holds a Bachelor of Science degree in Architecture from the University of Illinois at Chicago. He is an active member of the American Institute of Architects.
Jeremy Rocha joined the firm as a senior project manager in its Houston office. Jeremy comes to WGI with over 19 years of experience, and specific expertise in civil engineering, parking design, parking planning, and construction management. He is a registered engineer in Texas and holds a Bachelor of Science degree in Civil Engineering from the University of Houston. He is an active member of the International Parking Institute, the Texas Parking Transportation Association, and a member of Leadership Houston Class XXXVI.
Robert Tober recently joined WGI as a restoration manager in its Chicago office. He has over 39 years of experience in the engineering/construction industry with specific expertise in the evaluation, repair, and restoration of building facades and concrete structures. Robert is a registered professional engineer in seven states and holds a Bachelor of Science degree in Civil/Structural Engineering from The University of Illinois Champaign-Urbana.
David Wantman, PE, and president of WGI, says, "We are extremely fortunate to have Alex, Jeremy, and Robert join our team. Their eight decades of combined industry experience, dedication, expertise, and passion dovetails nicely with WGI's steadfast commitment to client services excellence."
ABOUT WGI
As a multidisciplinary consulting firm, WGI has 14 offices in six states, serving an active client base in over 30 states, specializing in the following disciplines: Land Development/Municipal Engineering, Transportation Engineering, Parking Solutions, Geospatial Services, Subsurface Utility Engineering, Structures, Water Resources, Landscape Architecture, Environmental Sciences, Architecture, Land Planning, and Creative Services. The Zweig Group ranked WGI #4 on its 2017 Hot Firms list and #23 on the 2017 Best Firms to Work For list. In 2017, WGI ranked #2195 on the Inc. 5000 list of the fastest-growing private companies in America. South Florida Business Journal ranked WGI #5 on its 2018 Top 25 Engineering Firms, WGI #61 in its 2017 Top 100 Private Companies, and #16 in the $25M and over category as a 2017 "Fast 50" Honoree from the same publication. In 2017, WGI ranked #252 on the ENR's list of the Top 500 Design Firms and ranked #22 in ENR's Top Southeast Design Firms of 2017. For more information, please visit www.wginc.com.
###
WGI Contact:
Sima Narcus
Client Services Manager
561.687.2220
Media Contact:
Tawnya Pugsley
Alchemy Communications Group
O: 561.935.9953 x.104
M: 561.459.0185