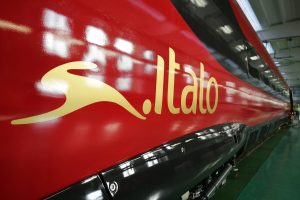 Global online parking reservation provider, ParkCloud, has agreed a partnership with Italian high-speed rail network, Italo, to offer its passengers the convenience of reserving parking before they travel.
Affiliated exclusively through white label italotreno.parkcloud.com, Italo's network of customers will be able to search, choose and book their parking across the 18 rail stations Italo covers.
Comparable to ParkCloud's own commitment to offering its customers a fast, quality, easy-to-use service, Italo provides passengers with the choice of four levels of 'journey ambiences' – smart, comfort, prima and club executive, as they travel between its three well connected lines. 
ParkCloud's Managing Director, Mark Pegler, said: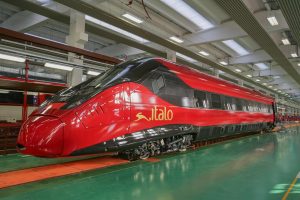 "We're delighted to be working alongside Italo to bring its passengers additional benefits to complement their rail experience, providing access to ParkCloud's extensive network of parking providers.
"It was important that the parking offer be as accessible as possible – to both regular rail users and tourists alike – underlining the importance of the various touchpoints and desired language options. We're confident this collaboration can continue to grow as we work together to explore further opportunities to add value for rail users."
Servicing over 13 cities across Italy, Italo's routes cover popular visitor destinations such as Rome, Milan, Venice and Florence. 
To find out more about ParkCloud or to reserve a parking space for your next trip, please visit www.parkcloud.com. 
About ParkCloud   
ParkCloud, simply put, lets drivers book a parking space in advance, in the same way as it's possible to do with hotel rooms, restaurant tables…and even a coffee these days.   
When travelling, parking is usually the last thing on anybody's mind, but research shows that as much as 20 minutes is wasted when searching for a parking space. ParkCloud aims to solve that problem by letting customers make a parking booking, whether they are getting on a plane, taking a cruise, catching a train, or visiting a city or event.  
ParkCloud was founded in 2008 as an online parking reservation service and within the nine years we've been operating our success and growth has been rapid; we've gone from one country to over 40 – and we don't plan on slowing down.   
Today we are an award-winning, global provider, working with car park operators include them on our comparison search engine, which aims to give consumers the most user friendly, efficient service possible when they need it most.   
This bookable parking network is also made available to travel industry partners to help complete the itineraries of passengers worldwide.    
Winner of Queen's Award for International Trade  
About Italo 
NTV SpA is the first private operator on the Italian high-speed rail network. With its fleet of 25 trains Italo travels along the Italian high-speed rail network which comprises 13 cities and 18 stations: Salerno, Napoli Afragola, Napoli Centrale, Roma Termini, Roma Tiburtina, Firenze, Bologna, Reggio Emilia, Milano Rogoredo, Milano Centrale, Torino Porta Nuova, Torino Porta Susa, Padova, Verona, Venezia Mestre, Venezia Santa Lucia, Brescia and Ferrara.
Recently commissioned, the Alstom EVO fleet will combine with the current fleet of 25 Alstom AGV, taking the total number of Italo trainsets up to 37 (Italo bought 12 new Pendolino trains, they will be operative within summer 2018 and they will cover new routes like Torino – Venezia).
Italo also provides its travellers with an innovative intermodal transport service, ItaloBus, which combines bus and rail routes connecting Reggio Emilia AV Mediopadana to Parma, Cremona, Modena and Mantova; Milano Rogoredo to Bergamo, Capriate and Orio al Serio airport; Salerno to Picerno, Potenza, Ferrandina, Matera, Taranto, Frascineto (Castrovillari), Sala Consilina, Lauria and Cosenza; Verona Porta Nuova to Rovereto and Trento.  Italo, which always supports and sponsors the most remarkable Italian cultural events, gives its travelers the chance to reach the most important art heritage and touristic cities throughout Italy.
Italo Ticket are available through any Italo sales channel: italotreno.it website; italotreno app for mobile devices, Pronto Italo Contact Center (06.07.08), authorized travel agencies and self-service ticket sales machine in all stations covered by Italo train service.