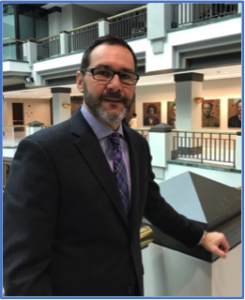 FOR IMMEDIATE RELEASE:
40 N.W. Third Street
Suite 1102
Miami, Florida 33128
June 2017
Roamy Valera, CAPP, has launched NewTown Advisors, LLC., a consulting firm specializing in long-term growth strategies and increasing market penetration in the parking, transportation, and mobility sectors. With a demonstrated ability to establish and grow vertical markets in the public and private sector along with an extensive national network of contacts and relationships, the firm will add value and depth to its partners and clients, and has already found great response and interest in the industry.
Valera, who currently serves as chair of the International Parking Institute, has defined his brand with a disruptive approach and straightforward consulting style. He brings more than 28 years of industry experience to the table, including 11 years as a public administrator. He is an adept negotiator with an extensive network of institutional, public, and private industry contacts and a keen eye for growth potential. His involvement and understanding of mobility as a service, connected cities, and the Internet of Things will give clients an extra leg up; he also has extensive experience in public-private partnership (P3) infrastructure and building and managing relationship with capital sources
Valera is a transformational industry leader and results-oriented professional with proven success developing market segments and profit growth.
###