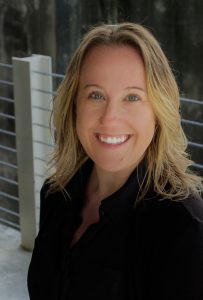 April 19, 2017
Houston, Texas – Winpark announced today that the company's Regional Vice President of Operations, Nicole Chinea, CAPP, has been elected to the Board of Directors of the Texas Parking & Transportation Association (TPTA).
"The entire Winpark family would like to congratulate Nicole for this exciting opportunity," declared Liliana Rambo, Winpark's president. "Nicole is an exceptional parking and transportation industry professional and I know she will continue to do great work for the TPTA as she increases the scope of her role within the organization."
Chinea's experience in the industry is robust and diverse. Prior to joining Winpark in July of 2016, Chinea served as a Senior Associate for Walter P. Moore Consulting Services, where she led the consulting and studies team. Chinea was also the Director for Texas Medical Center's transportation and parking operations and, prior to that, she served as a Project Manager for the City of Houston's Parking Management Division.
"I'm truly honored to serve the TPTA in a greater capacity," said Chinea, who also donates her time to the organization's Membership Committee, in addition to several other volunteer positions. "I am looking forward to positively impacting the association and its members, through concerted efforts to expand educational initiatives and programs."
Chinea is a Certified Administrator of Public Parking (CAPP) and holds a Bachelor's Degree in Business Management. In addition to her work with the TPTA, she is also a member of the International Parking Institute's Education Development Committee.
About WinPark
Founded by Hines in 1997, Winpark is a premium parking services provider operating Class-A office tower parking facilities in Houston, Dallas, Phoenix and Austin. Winpark has also developed a proprietary parking management software integration platform designed specifically for large real estate assets. Winpark has successfully managed and consulted on some of the nation's largest Class-A office, retail, mixed-use, and medical facilities, as well as complex design and administrative challenges.
Winpark's services include the ability to work from the "ground-up," from build-out and design, through the management and running of complex garages. Cutting-edge software solutions provide for seamless monitoring, and billing and operational oversight. Winpark trains owners and managers to identify solutions and understand exposures, bringing an unbroken chain of accountability to parking operations. WinPark also consults on technology and equipment upgrades, garage traffic flows, accounting controls, fraud detection and space-mix optimization.
Winpark is a member of the International Parking Institute, the National Parking Association, the Green Parking Council, BOMA International and the Property Management Association.
The company was acquired by Propark America in February 2014.
For more information, please visit www.winpark.com
Media Contact:
Dennis Safford
dennis.safford@propark.com
(860) 856-4104