Putting the Park in Park(ing) Day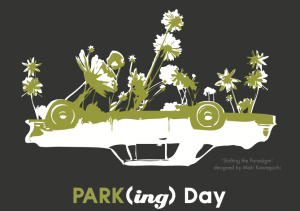 Nothing brings parking professionals together quite like a day dedicated to — what else! — parking.
Park(ing) Day — the annual worldwide experiment that transforms on-street parking spaces into temporary parks — falls on September 15 this year. From lawn games to coffee bars to yoga relays, there are endless ways to reimagine a parking space.
Anyone with an idea, a sense of humor, and a few quarters for the meter can participate. Check out the map of registered parklets and add your own to the list.
On the big day, share your creations with IPI and it could be featured in The Parking Professional magazine. Send high-quality, original photos of your Park(ing) Day spaces to arpino@parking.org. Be sure to include a brief summary of your efforts (200-300 words), photo credit, and full contact information in case we need to follow up.
Need inspiration? Here's how some IPI members celebrated Park(ing) Day 2016.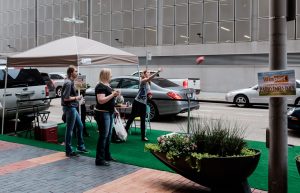 Winpark created a tailgating theme in three Houston, Texas, parking spaces, complete with a game of cornhole and freshly popped popcorn.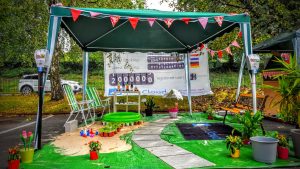 The ParkCloud team turned the office's car park into an urban allotment, growing plants in the lead-up to the event and going head-to-head to create the best green space.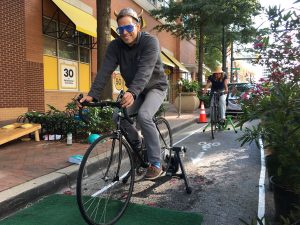 The Montgomery County Department of Transportation (MCDOT) repurposed parking spaces for a day, hoping to encourage residents to rethink their transportation choices and support transit-oriented, bikeable, and walkable infrastructure.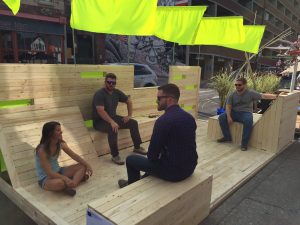 Lexington Parking Authority partnered with architects and university students to transform 14 parking spaces into pop-up parks in downtown Lexington, Ky.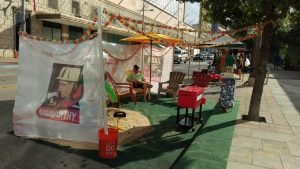 McCarthy Building Companies created its very own Paradise Park, equipped with Adirondack chairs, a sandy beach, cooler, and umbrella. To complete the atmosphere, the McCarthy team shared sunglasses and leis with visitors.
Save