The Passport Parking app is now available for users to pay for and manage parking.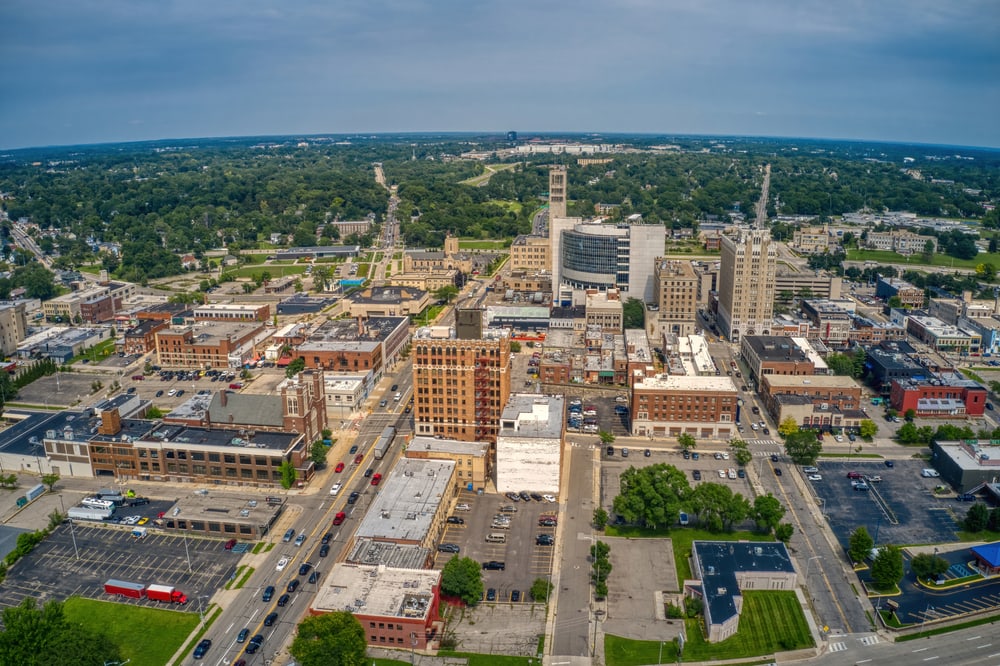 Pontiac, Michigan —  "The Heart of Oakland County" is reintroducing paid parking with an easy-to-use mobile payment application, Passport Parking. The app, which went live on November 1, is powered by Passport, and allows users to pay for and manage parking seamlessly through their smartphones. With Passport's platform in place, parkers have a convenient method to pay for parking and the City of Pontiac is equipped with the most efficient, real-time parking management system on the market.
After downloading the free app from the App Store or Google Play, a user enters the respective zone number, license plate number and the desired length of time for parking. Users can receive notifications when their sessions are about to expire, extend their sessions remotely and view receipts and parking history. Users can also conveniently manage their parking online at passportparking.com.
"The City's main goal is to meet the needs of our residents and businesses by offering several options for paid parking downtown," said Mayor Tim Greimel. "By re-implementing paid parking, we will ensure that downtown residents and employees don't occupy parking spaces all day long and that customers and patrons can more affordably find parking spots."
Cities and operators across North America trust Passport's mobility management platform to power and operate mobile pay parking, parking enforcement, digital permitting, payments and more. In addition to utilizing Passport's platform to offer mobile payments for parking, the City of Pontiac also powers its digital enforcement operations with the same platform, providing it with real-time mobility data in a centralized place.
"We are excited to partner with the City of Pontiac and to provide the technology needed to elevate the parking experience and to support enhanced decision-making," says Jake Breig, Passport senior account executive. "Now, the City of Pontiac can provide its team with peace of mind knowing it has implemented the most efficient, real-time parking management system available."
The Passport Parking app is free to download from the App Store and Google Play. Users can also manage their parking online at passportparking.com.
About Passport
Passport is the leader in unified parking and curb management. By integrating parking, enforcement and payments into one software solution, Passport is the only platform that brings together the complexities of mobility operations into one view to help cities improve decision-making and efficiencies. From mobile payments to citation issuance, permitting technology and more, Passport is empowering cities of all sizes with better insights to improve parking turnover, expand revenue opportunities and create more livable communities. Passport is trusted by more than 800 clients across North America.
Media Contact:
704-559-1912