New name reflects interconnectedness of parking, transportation, and mobility industries and expanded role of parking and parking professionals
(DENVER – October 17, 2018) The world's largest association of parking professionals, formerly known as the International Parking Institute (IPI), has changed its name to the International Parking & Mobility Institute (IPMI). The change reflects the interconnected, choice-driven network that now encompasses parking, transportation, and mobility.
The decision was made by the Board of Directors at a meeting in Denver today.
As the results of IPI's 2018 Emerging Trends in Parking survey revealed, there has been a major shift in the past decade that has blurred the distinctions between the industries. The explosive growth of ride-hailing/transportation network companies such as Uber and Lyft, car- and bike-sharing, and effective mass-transit systems, coupled with the growing consciousness of environmentally friendly choices and sustainability, have transformed the way we get around.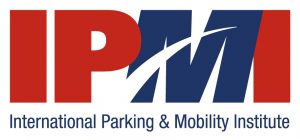 More than 90 percent of those surveyed feel that "parking and transportation or mobility professionals" is a more apt description of their jobs, which today encompass such tasks as curb management, alternative commuting methods, data collection, and much more.
"Our broadened name signifies changes in the industry and what is happening in the larger sphere, where mobility is emerging as a more inclusive term for the expanding role of parking professionals," says IPMI CEO Shawn Conrad, CAE. "We feel the new name provides an umbrella that incorporates parking and mobility and thus will better serve our members by ensuring future opportunities for growth."
Some changes will be phased in. Although the organization's current website and email addresses will continue to function for some time, the new internet address will be parking-mobility.org, and staff email addresses will change to the domain parking-mobility.org. Its current governance structure, staff, and contacts will remain the same.
# # # #
Media Contact:
Helen Sullivan
703.606.7622