Bethlehem, PA Modernizes Its Parking System with Flowbird
New pay stations to be installed featuring 'Extend by Text'
Moorestown, New Jersey – Parking in the City of Bethlehem, Pennsylvania continues to undergo noticeable improvements in 2022. The Bethlehem Parking Authority has announced its partnership with Flowbird Group and Butts Ticket Systems to modernize its parking system with advanced user-friendly parking pay stations. The upgrade will replace the Bethlehem Parking Authority's aging multi-space parking meters in favor of Flowbird's CWT Touch pay stations, fully equipped with the industry's latest technology. The Bethlehem Parking Authority also launched Extend by Text, the newest feature by Flowbird that allows users to extend their parking session directly via text.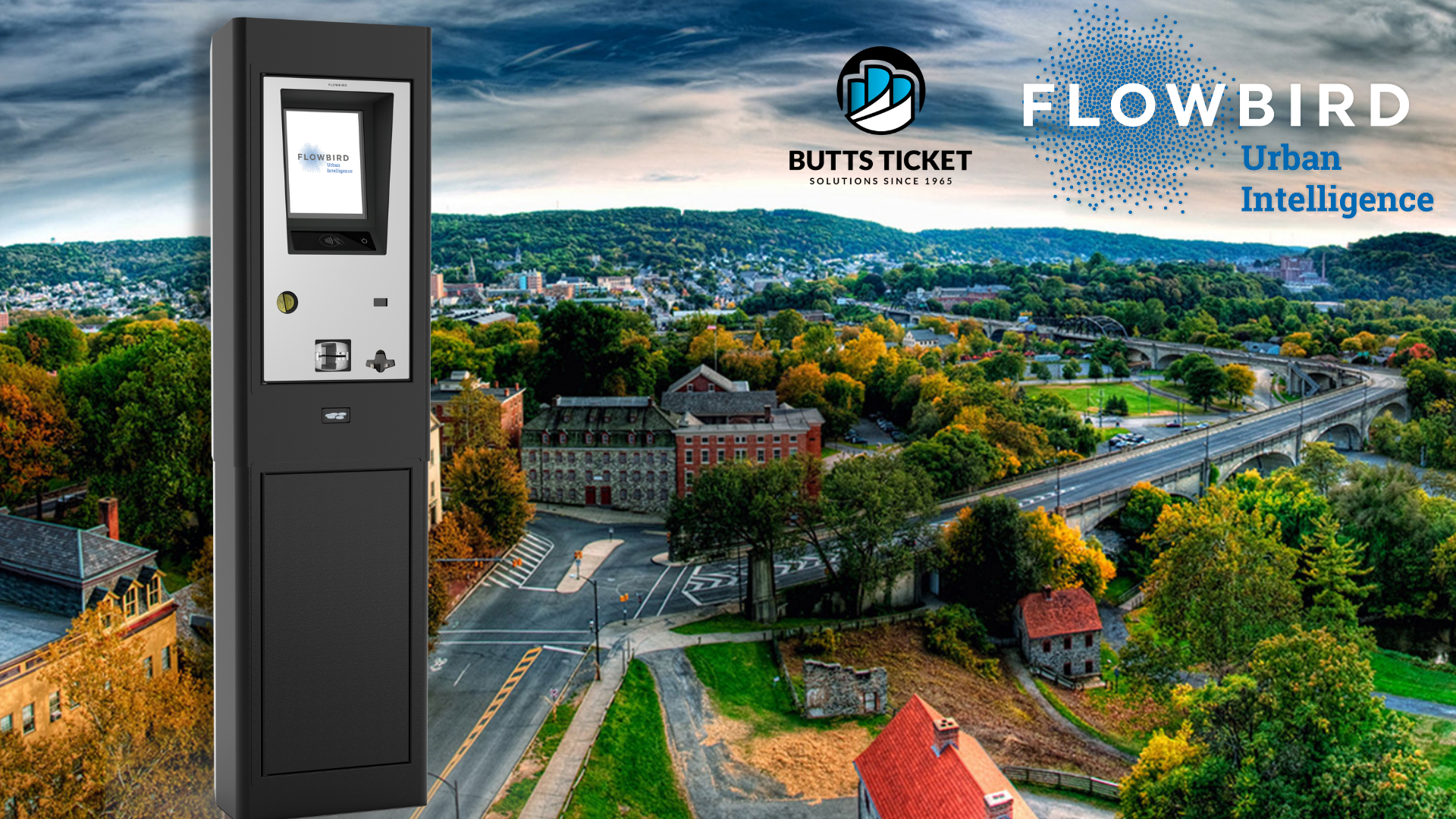 Known as 'Christmas City,' Bethlehem lives up to its name each year when it puts on light displays, performances and shows, bringing in thousands of visitors annually. The City's two Downtown centers have become popular dining and shopping destinations outside of the holiday season as well. With the influx of visitors has come a need to continue to provide a better parking experience in and around downtown.
Seeing an opportunity to upgrade the parking experience from the older pay stations, the Bethlehem Parking Authority ran a pilot of various different pay stations in high-volume parking areas for several months. Over the pilot period, City staff recorded user feedback about the pay stations. At the end of the pilot, staff received the highest and most favorable feedback on Flowbird's CWT Touch pay stations.
"We're always evaluating the newest technology in the industry to live up to our goal to provide the most convenient and frictionless parking experience for the visitors of Bethlehem" said Dick Lynn, Facilities Manager, Bethlehem Parking Authority, "We were immediately drawn to the ease of the Flowbird screen experience and our customers were too" he added.
The new CWT pay stations feature a 9.7" full color touch display that is accessible for all customers, meeting ADA standards.  The touch screen display has the look and feel of a tablet, walking users step by step through the transaction process. To begin, the user simply enters their license plate number and desired length of stay. Payment is accepted in either coins, debit or credit card. Once payment has been made, the parking session has started and there is no need to walk back to their vehicle to display a receipt on the dashboard.
The Flowbird system will also offer the company's latest feature, Extend by Text. When a user's parking session is about to expire, they will receive a notification via text asking if they would like to add more time. With a simple reply, users can remotely extend their parking with the time of their choosing. At any point during their parking session, a user can also visit any pay station and add more time directly.
"Extend-by-Text is a quick and easy way to extend your parking session," says Andreas Jansson, Senior VP of U.S. Sales, Flowbird, "It doesn't require creating an account or downloading an app, which makes it a great option for visitors parking in Bethlehem."
By implementing modernized pay stations and the Extend by Text feature, the City will be able to better manage parking turnover and visitor influx during peak seasons. The switch from single space meters to multi-space meters will also bring about huge savings in time and cost to City staff.
All transaction data from the pay stations and Extend by Text is sent in real-time to Flowbird's intelligent data management suite and shared with the City's enforcement solution, ready to be integrated with other payment modes such as mobile phone payments or permits.  Using the data provided by the Flowbird system, City staff can track the highest areas of use throughout the day. This data can be valuable to help determine future event parking, including plans for staffing.
Installation of the new pay stations has begun and is expected to be completed by May of this year. Extend by Text will be available when the pay stations go live.
Project management and installation is being managed by Flowbird's local distribution partner, Butts Ticket Systems, based out of Pennsylvania.
Currently, Flowbird supports over 47,000 parking pay stations for 900 customers throughout the U.S. This implementation will add to Flowbird's impressive list of cities in Pennsylvania including Philadelphia, Pittsburgh, Scranton, Jim Thorpe, Lancaster, and Williamsport.
About Flowbird
FLOWBIRD operates in over 5,000 towns and cities in 70 countries. The company is constantly innovating and breaking new ground to help provide solutions. Its mission is to facilitate the individual journey and maximize a city's unique mobility potential, while considering all city stakeholders and end-user experiences. Through its devices, elite service platform and teams, Flowbird enables a new era for maximizing urban harmony and value throughout the city's core.