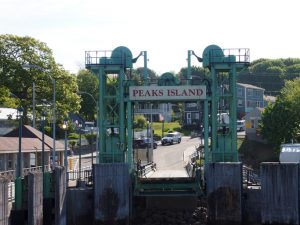 People who live on islands in Casco Bay, Maine, rely on a ferry to get back and forth to Portland, where many work and do all of their shopping and business. But a tightening mainland parking market, they say, threatens everything about the way they live.
Development in Portland and new safety regulations have changed the way residents, many of whom leave their cars in town when they return to their island homes, think about their lives. Many say it's nearly impossible to find parking near the ferry terminal and that the cost of car passage on the boat, which ranges from $83 to $123 per trip in the summer, is far too expensive to be reasonable. They say islanders wait for years to rent coveted garage spaces near the dock and others spend up to an hour per trip trying to find available long-term spaces.
Read the whole story here. Have an idea that might help? Leave it in the comments.