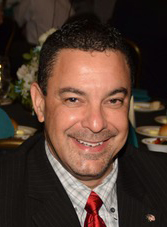 Quercus Technologies is pleased to announce that Allan Witten has recently joined our team as the new Sales Manager in the US market. Allan has a customer-oriented profile and a solid engineering background and he will seek to expand our expertise in this area and contribute to the growth of our market share.
As Sales Manager, Allan will be closer to the US customers and he will be able to offer them tailor-made support and advice. Apart from the new product launchings from the beginning of this year that aim to provide highly reliable solution for an interconnected parking garage, Quercus Technologies keeps on growing by strengthening the sales network with specialized and experienced people worldwide.
Moreover, Quercus is glad to announce Kenneth Ong has also joined the team as new Sales Manager in Kuala Lumpur (Malaysia) in order to take a better care of customers in the ASEAN area.
We are confident that the added-value of each of the new members of the team is of great value to customers and to the international prestige of Quercus brand.
About Quercus Technologies
Quercus Technologies manufactures advanced detection solutions that improve mobility and security in parking facilities and is worldwide known for its highly reliable license plate recognition (LPR) technology. Quercus solutions include All-in-one LPR units, parking guidance and LPR-based spot monitoring units, videorecording, and the innovative software Parking Suite, BirdWatch, that relies on all these smart technologies and provides total control of car parks.