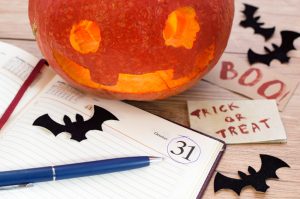 By Liliana Rambo, CAPP
Sometimes we take the little things for granted, like having fun with our colleagues. While attending a Texas Parking and Transportation Association roundtable at DFW Airport last month, I was reminded that one important element to a balanced everyday work life is employee engagement and having fun.
DFW staff did an amazing job explaining and giving the audience examples of what steps and processes their leadership team had taken to make sure their workplace did not just feel like a task but somewhere friends and family gather every day to accomplish a common goal—providing the best parking and transportation services to customers.
We took the employee engagement challenge to heart and our first event was a pumpkin carving contest. (Thank you for the idea, Dean and team.) We gave it a different twist by implementing a couple of rules. The number of employees per team was limited and employees were not able to team up with coworkers with whom they work on a daily basis.
The hunt to form teams began. Who is creative? Who has experience carving? Who has done this before? The prizes were minimal but the fun, camaraderie, and team-building were outstanding. Below is the winning team with the winning carved pumpkin. Talk about creativity—yes, we are parking geeks and we are proud of it!
Happy Halloween from all of us at Winpark.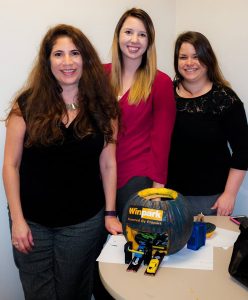 Liliana Rambo, CAPP, is president of Winpark.