On-Demand Webinar: $35.00 for IPI Members, $85.00 for Non-Members
The IPI Parking Research Committee approached this multi-faceted project to better define the scale of our industry. What started as a daunting task has turned into a robust and inclusive data mapping exercise that has included many of IPI's member institutions and vendors, who have graciously provided information to map the size and scale of our industry. The results have been astounding, even with a small (but growing) sample size of respondents. This webinar will share those results, while taking attendees on an interactive exercise to map their parking data and compare results with the new industry benchmarks set by the IPI survey.
This archived webinar addresses the need for better data, industry efforts to benchmark and aggregate Key Performance Indicators (KPIs), and the results to date of this critical effort. Attendees will participate in live text polling to see how they match up, and discuss various KPIs as we play with the data.
Objectives:
Review the various numbers put forth about the parking industry to date – and why we need better data.
Understand the various KPIs aggregated under the survey.
Take stock of your own organization in relation to the industry.
Presenter: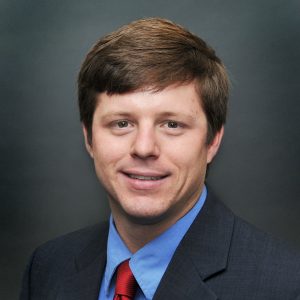 Brett Wood, P.E., CAPP, is a parking and transportation consultant with Kimley-Horn in Phoenix, Ariz. Throughout his career, Brett has worked on a variety of parking and transportation projects throughout the world that have afforded him a unique viewpoint of the role of parking in a successful and vibrant community. His unique passion for right-sized parking, transportation demand management, and innovative parking management solutions has helped communities find the right solution for parking.