IPMI Conference & Expo
IPMI Conference & Expo
2019 IPMI Conference & Expo
June 9-12
Anaheim, Calif.
IPIConference.parking.org


With the demand for smarter cities, technology integration, data analytics and the way people generally move in our communities; the parking, transportation and mobility industry is rapidly changing. The IPMI Conference & Expo provided insights on the latest industry disrupters and the potential impact to your organization while providing real takeaways and concepts to implement and prepare for the future.
The Conference featured:
Innovative General Sessions and GameChangers that address the industry's most relevant topics
Peer-to-peer networking and solution-focused roundtables
Track education topics allowing you to customize your experience
Optional Pre-Conference courses and Enhanced Workshops providing in-depth instruction on core learning
Technology-focused Learning Labs on the show floor
Face-to-face networking with 3,500 professionals representing all facets of the parking, transportation and mobility industry
Largest showcase of innovative technology and service providers looking to streamline your operations

First time attendee? Download "Embracing My Inner New-Bee" to find out how the IPMI Conference & Expo can change your career.
Future Dates and Locations
2020 IPMI Conference & Expo
May 31- June 3
San Antonio, Texas
2021 IPMI Conference & Expo
June 27-30
Tampa, Florida
2022 IPMI Conference & Expo
June 6-12
Toronto, Canada
Past Dates and Locations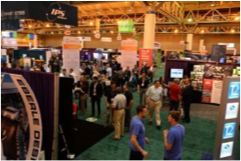 2018 IPI Conference & Expo
June 3-6
Orlando, Florida
Click here to review the highlights
2017 IPI Conference & Expo
May 21-24
New Orleans, Louisiana
Click here to review the highlights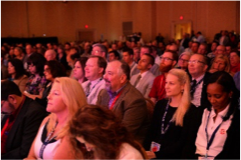 2016 IPI Conference & Expo
May 16-20
Nashville, Tennessee
Click here to review the highlights
2015 IPI Conference & Expo
Las Vegas, NV
2010 IPI Conference & Expo
Las Vegas, NV
2014 IPI Conference & Expo
Dallas, TX
2009 IPI Conference & Expo
Denver, CO
2013 IPI Conference & Expo
Ft. Lauderdale, FL
2008 IPI Conference & Expo
Dallas, TX
2012 IPI Conference & Expo
Phoenix, AZ
2007 IPI Conference & Expo
Tampa, FL
2011 IPI Conference & Expo
Pittsburgh, PA
2006 IPI Conference & Expo
Las Vegas, NV