IPI Webinar: Park That Phone! The Road to a New Brand
September 12, 2018 @ 2:00 pm

-

3:00 pm

EDT
On-Demand Webcast: $35.00 for IPI Members, $85.00 for Non-Members
Description: After a difficult PARCS equipment transition, the University of Cincinnati (UC) needed to find a way to rebrand its image and improve its perception on campus. The Common Read, a program for incoming freshmen, was centered around a book involving the first texting and driving case brought to court. The committee engaged Parking Services to provide support at the beginning of the school year by promoting the common read on our equipment gate arms. The program was so successful, it has continued into its second academic year. This presentation will present how UC developed the program, marketing and program ideas that others can take back to their campus, as well as results from the campaign. Participants will be engaged through video, as well as discussion, throughout the presentation which will make them think about their own behaviors when driving. They will walk away understanding the important role Parking Services can play in educating their community.
Learning Objectives:
Articulate the value of a parking customer engagement program.
Identify 2 strategies for marketing and promoting a parking customer engagement program.
Identify 2 activities that can be utilized on your campus.
Presenter: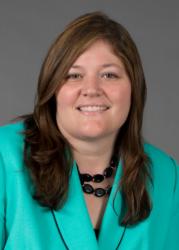 Kendra Violet has served as the Director of Parking Services at the University of Cincinnati (UC) since November 2014. Previously, she served as the Associate Director of Facilities & Operations for Campus Recreation at UC. She has enjoyed finding ways to build relationships across the university in the challenging world of higher education parking.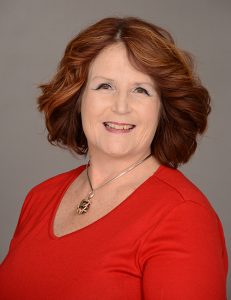 After 12 years in an executive administration office at the University of Cincinnati (UC), Cathy Barnes returned to her creative roots when she moved to the Campus Services Marketing team in 2015. She is the marketing lead for Parking and Retail Services, as well as the web lead for the team. Barnes loves to find creative solutions for unique business situations.
Related Events