IPMI On-Demand Webinar: Hello, Parking! Is Anyone There? / Alô, Estacionamento! Tem Alguém Aí? (Presented in Portuguese)
March 8, 2018 @ 2:00 pm

-

3:00 pm

EST
On-Demand Webinar: Free 
This webinar was presented in Portuguese.
Date: Thursday, March 8, 2018 / Data: quinta-feira, 8 de março de 2018
Time (USA): 2:00 p.m. (EST) / Horário (Brasil): 16 horas (Horário de Brasília)
Description: Technology is in the spotlight of most discussions when it comes to the future of parking, right? However, have you asked yourself about the people in this industry? How do you make sure your teams give parking customers the same importance you do? This webinar will provide parking owners, directors and vendors with some insights and important tips to engage staff members and prepare them for a great customer service!
Objectives:
Provide the "secret" to engage parking employees into a great customer service.
Discuss about the owner's role in this process.
List the elements that should be considered in order to establish a training program that is suitable for your company.
Descrição: A tecnologia está certamente no centro das atenções quando falamos sobre o futuro dos estacionamentos, certo? Porém, você já se perguntou sobre como envolver as pessoas neste cenário? Como garantir que suas equipes dão a mesma importância que você ao negócio e aos clientes? Este seminário online irá auxiliar donos de estacionamentos, diretores e fornecedores com algumas reflexões e dicas importantes para engajar funcionários e prepara-los para um excelente atendimento ao cliente!
Objetivos:
Revelar o "segredo" para engajar funcionários de estacionamentos em um atendimento de excelência ao cliente.
Discutir sobre o papel do dono de estacionamentos neste processo.
Listar os itens que devem ser considerados ao estabelecer um programa de treinamentos para a sua empresa.
Presenter: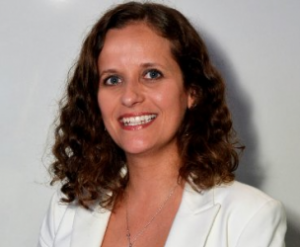 Ana Hengist, Training Specialist (South America and Mexico), is a Corporate Trainer from Brazil, with over 13 years of experience in that field, including 8 years acting in the United States with customer service and professional development. She helps developing training programs for parking companies and provides training sessions in Customer Service, Leadership Skills, Team Management, Conflict Resolutions, Time Management and Communication Skills. Hengist has a Bachelor's Degree in Social Communications and graduated studies in Corporate Education. She has been a consultant for Abrapark – Brazilian Parking Association for the past 5 years, assisting the entity with several projects, including the TOP Abrapark Award.
Ana Hengist, Educadora Corporativa, Consultora, e Especialista de Treinamentos do IPI (International Parking Institute) para América do Sul e México, é instrutora de treinamentos corporativos com mais de 13 anos de experiência nesta área, incluindo 9 anos de atuação nos Estados Unidos em desenvolvimento profissional e atendimento ao cliente. Treina equipes de estacionamentos nos mais diversos temas como Atendimento ao Cliente, Liderança, Gestão de Pessoas, Resolução de Conflitos, Gestão do Tempo e Comunicação, auxiliando também as empresas na definição de suas estratégias de treinamentos. Ana é formada em Comunicação Social, e pós-graduanda em Educação Corporativa. Também atua há 5 anos como consultora para a Abrapark – Associação Brasileira de Estacionamentos, auxiliando a entidade no relacionamento com o mercado dentro e fora do país, além de seus projetos anuais, como o prêmio TOP Abrapark de estacionamentos.
Related Events