IPMI On-Demand Webinar: Connected Vehicles: Understanding the Revolution
March 15, 2017 @ 2:00 pm

-

3:00 pm

EDT
IPMI is offering this webinar for free to all IPMI members for a limited time as part of our Stay Connected campaign to support our industry through the COVID-19 crisis. 
Normal Cost: On-Demand Webinar Fee: $35.00 for IPMI Members, $85.00 for Non-Members
Connected Vehicles: Understanding the Revolution is the eighth in a series of parking-specific presentations by IPMI's Parking Technology Committee. This year's presentation explores the connected vehicle and its impact on parking. We all hear and see the buzzwords: automated, self-driving, driverless, connected vehicles. But what exactly does it all mean? Will Uber take over the world in 2020? Will parking facilities become less necessary due to the changing landscape? Who pays for a shared vehicle to park, and how? And how does this new technology now being packaged into our vehicles impact the parking industry and your current and future operations?
In this archived webinar, the presenter explores the world of connected vehicles and brings a little order and definition to this emerging landscape, showing what technologies are leading the race to bring standardization to the market while making the customer experience frictionless.
Objectives:
1. Clearly define and describe the different types of connected vehicles, showcasing the applications and impact on customers' daily lives.
2. Understand the auto industry's move to mobility services and what this pivot means to the parking industry.
3. Prepare your parking operations for this revolution, taking simple yet proactive steps to leverage this new movement.
Presenter: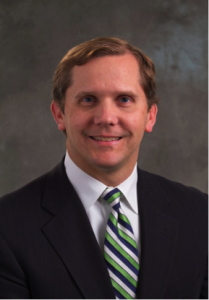 Brent Paxton serves as Executive Vice President for Parkmobile. Parkmobile is the leading global provider of mobile payment technologies for the parking industry.
Prior to joining Parkmobile in the summer of 2009, Mr. Paxton spent six years as CFO for AmeriPark, a nationally-recognized parking company based in Atlanta, and as principal for Strategic Parking Advisors, an advisory services firm he co-founded and managed. Brent had previously served as the CFO for Clemens Construction Company based in Philadelphia, following ten years in the real estate industry. He is a seasoned business executive and proven performer with consistent successes in growth-oriented companies.
Related Events