Flowbird Gives Cities a Fast-Track to E-Mobility Readiness
A new end-to-end Park&Charge solution empowers parking authorities and operators to accelerate alignment with directives, and level-up the public charging experience.
Helping cities to design, operate and maintain efficient EV networks, providing parking and charging access and payment services, this system supports the transition to e-mobility.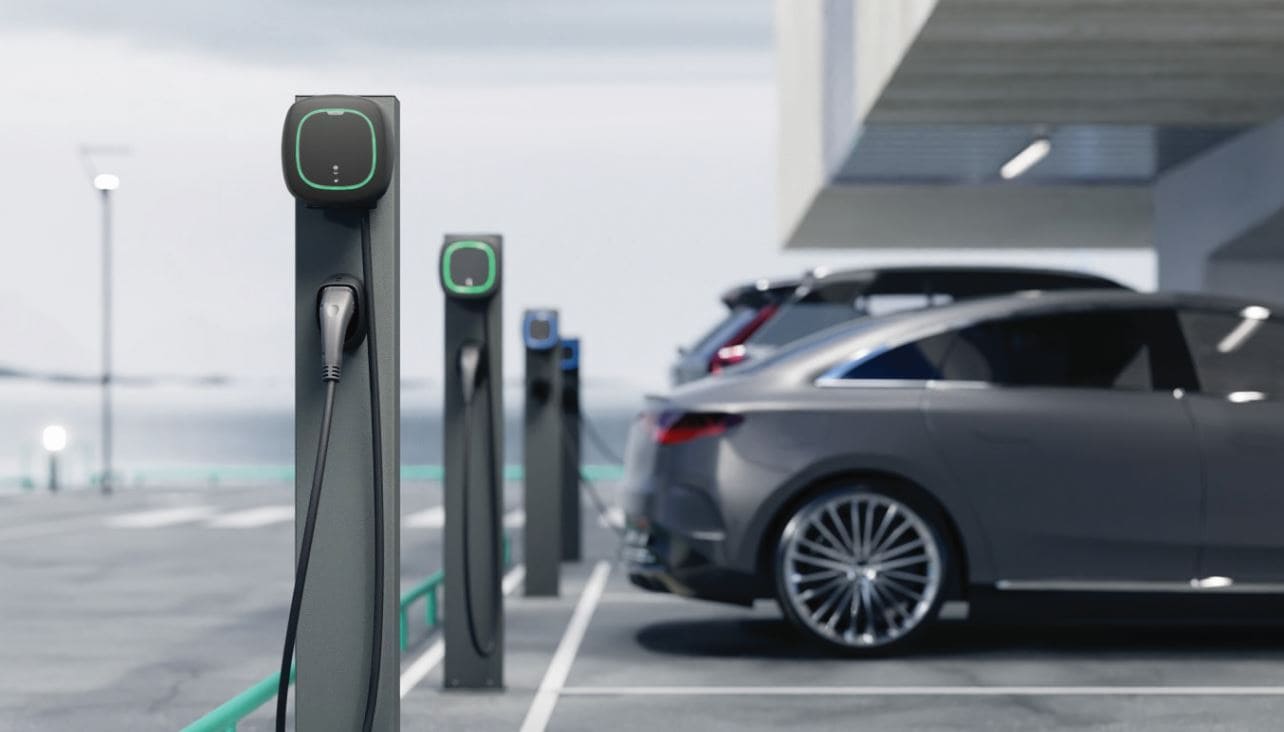 Flowbird, a mobility technology and services leader, announces its ambition to become a major player in the electrical mobility market. It has developed a turnkey solution for public EV charging called Flowbird Park&Charge. The package supports cities every step of the way, from hardware sourcing and installation to daily monitoring and management.
Flexibility and scalability
The Park&Charge platform can be connected to Flowbird's Charge Point Management System, its mobile app and its AFIR1 compliant S5 payment terminals. Authorities can also integrate any third-party hardware or user interfaces using standard APIs. The agile architecture of the system adapts as new requirements or technology emerges.
Fredrik Maller, Group Product Manager for E-mobility, Flowbird, says, "Park&Charge offers an open platform, which enables the unification of e-mobility ecosystems. It allows a flow of real-time, multi-channel data that enhances operational processes and system reliability."
Cities get full control
In regions where cities own EV infrastructure operated by several Charge Point Operators, Park&Charge can connect all CPOs to Flowbird HUB, enabling standardization of service-levels, pricing and secure payment methods. This brings clarity to management processes and to end users, boosting drivers' confidence in the public charging experience.
Fredrik Maller explains, "This unified approach reverses the trend of fragmented management that has resulted in inconsistent and unsatisfactory services."
Levelling-up service quality
Flowbird Park&Charge allows drivers to pay however they wish, at a terminal or through an app or web based interface, using native Flowbird technology or that of a third-party.
Flowbird's mobile app simplifies the process of finding an available charge station, defining session duration, extending time, paying for parking and charging in one secure payment, and only paying for the time used. With 7 million users around the world, the addition of
parking and charging functionality to the app is expected to stimulate wider adoption.
Best-in-class chargers
To enable the delivery of a holistic service, which starts with choosing and installing chargers, Flowbird has built a global partner network of the leading electric vehicle supply equipment (EVSE) suppliers, and anticipates continued growth of partnerships over time.
Through its existing integrations, it offers a choice of 100s of chargers, meeting the needs of any public EV charging scenario: on-street, off-street, in workplaces and other destinations.
A clear path to compliance
Crucially, Flowbird Park&Charge will help cities and regions to meet stringent regulations for EV public charging, which are being enforced by law. In the EU, for example, Alternative Fuels Infrastructure Regulations (AFIR) mandate the provision of adequate spaces for parking and charging, 98% uptime of public accessible chargers, and simple card payment at charging stations. Flowbird's e-mobility suite enables cities to achieve these goals quickly.
Frédéric Beylier, CEO of Flowbird, says, "Our response to the public charging challenge is comprehensive – answering the need to deliver a charging experience that's as simple as parking. Drivers can pay for parking and charging with terminals and mobile apps, supported
by reliable, real-time information, and have one point of contact when issues arise.
"As the global market leader in parking technology for over 60 years, it's a natural evolution for Flowbird to bring the same effortless experience to public parking and EV charging."
The road to net zero
Given that nearly 50% of all transport emissions (or 12% of global emissions) comes from passenger road travel, the ambitions of the U.S. and the EU to become climate-neutral by 2050 will require strong transport and mobility policy, supported by technical innovation.
Fredrik Maller says, "Improving the way e-mobility systems are managed and delivered will be a crucial factor in reducing CO2 emissions and enabling cities to achieve 'net zero' targets. We've created a system that cities can use immediately to accelerate their progress. They can be safe in the knowledge it will scale to meet their future needs."
For further information, contact Flowbird's press office: catherine.goddard@flowbird.group
About Flowbird
Flowbird solutions are used in 4,350 cities in 80 countries to make journeys effortless. Our relentless desire to enable mobility, through frictionless technology, which gives back time to us all, is the driving force behind our innovations. We are dedicated to complete, data-led solutions, which can be used to inform mobility policy and make a positive impact.
www.flowbird.group
Press contact:
Catherine Goddard, catherine.goddard@flowbird.group