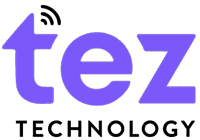 TEZ Technology Elevates Sales Team with Two New Director Appointments
TEZ Technology (TEZ), the parking industry's leading developer of app-free, ticketless solutions proudly announces the promotion of two key team members to Director roles. Andrew Sherstad assumes the role of Director of Sales, East US and Mark Berglund as Director of Sales, West US.
Andrew and Mark will spearhead TEZ's expanding sales force as we continue our nationwide growth. Their leadership will play a pivotal role in advancing TEZ into the future as they work with clients to implement our innovative solution suite.
Andrew Sherstad joined TEZ in 2017 as a Regional Sales Manager. With over 20 years of experience in the technology, parking, and mobility sectors, Andrew excels in various roles including sales, management, and ownership. Working closely with the TEZ team, he has successfully implemented strategies that have significantly contributed to the company's increasing market share and customer satisfaction levels.
Beyond his professional achievements, Andrew takes immense pride in teaching and developing talent by leveraging his extensive industry knowledge to empower the next generation of professionals. His teaching passion will be invaluable as he transitions into a sales leadership position. Andrew is a member of several parking and mobility industry organizations including NPA, IPMI, BOMA, PAV, MAPA, CPTA, NYSPTA, PPA, and NEPC.
Mark Berglund joined TEZ in 2017 as well. As a 25-year technology professional, he has worked with organizations ranging from small start-ups to multibillion-dollar companies to maximize their operational efficiencies and customer satisfaction through technology adoption. With a current focus on SaaS parking, he has attained considerable experience understanding parking technology needs across multiple industries including hospitality, mixed-use, municipal, airport, and retail. Mark has helped provide countless organizations with the information and resources needed to maximize revenue, streamline operations, and provide best-in-class customer satisfaction. Mark is a member of several parking and mobility industry organizations including SWPTA, PIPTA, CMPA, IPMI, and NPA.
TEZ has experienced tremendous growth, and through these appointments that momentum will continue. Andrew and Mark will help lead our growing sales team, which recently welcomed several new Regional Sales Managers and Account Managers as well. This announcement highlights TEZ's commitment to growing our sales team, supporting our clients, and continuing to expand the TEZ brand.
TEZ's CEO Mike Simmons stated, "As we continue to pave the way in advancing parking technology with our app-free, ticketless solutions, we couldn't be more thrilled to announce the well-deserved appointments of Andrew and Mark to Director roles. Their extensive experience and dedication to excellence make them ideal leaders to help guide TEZ into the future. With their expertise, TEZ will continue to innovate and transform the parking landscape, providing the best possible experiences for our clients."
About TEZ Technology
TEZ has long been at the forefront of connecting drivers and parking facility owners and operators, becoming the go-to technology for app-free, ticketless valet and self-park solutions. TEZ's innovative solution suite includes SMS Valet, TEXT2PARK, PERMIT2PARK, TARGETADNETWORK, LOTMONITOR, TEXT4BAGS, and LENZ by TEZ. For more information visit www.teztechnology.com.
CONTACT INFORMATION: 
TEZ Technology | Don Abell | don@teztechnology.com | 469.453.2000