Turnstone Data Inc. Finalizes Contract with the City and County of Denver to Manage and Analyze Parking Data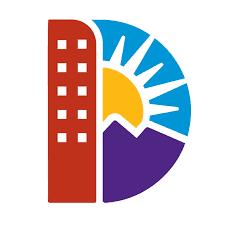 Denver, Colorado – Turnstone Data Inc. is excited to announce a partnership with the City and County of Denver, Colorado, to support Denver's parking operations and planning through comprehensive data analysis and modeling.
The contract follows a successful small-scale pilot in which Turnstone integrated data from Denver's multiple parking vendors and feeds to visualize, analyze and model consumer parking trends. In 2023, Turnstone will expand its data analysis services for Denver citywide.
"Denver is working with Turnstone to collect near-time data on where and how people are using metered and paid parking throughout the city. This process will save us from collecting that information manually and will provide a more data-driven approach as we look for opportunities to best manage that space for the public.   – Alyssa Alt, Manager of Curbside & Parking, Denver Department of Transportation & Infrastructure
"We are excited to empower the Denver curbside team with a continuous set of data and network visibility that can be utilized to support program and policy decisions moving forward." Scott Lee, CEO of Turnstone Data Inc."
Turnstone is a secure platform that helps cities of all sizes leverage their existing parking transaction data to better understand on-street parking occupancy, supply, and revenue – without the need for new hardware. Contact us to learn more!