Seasoned parking leader joins HONK's executive team to accelerate growth and expansion.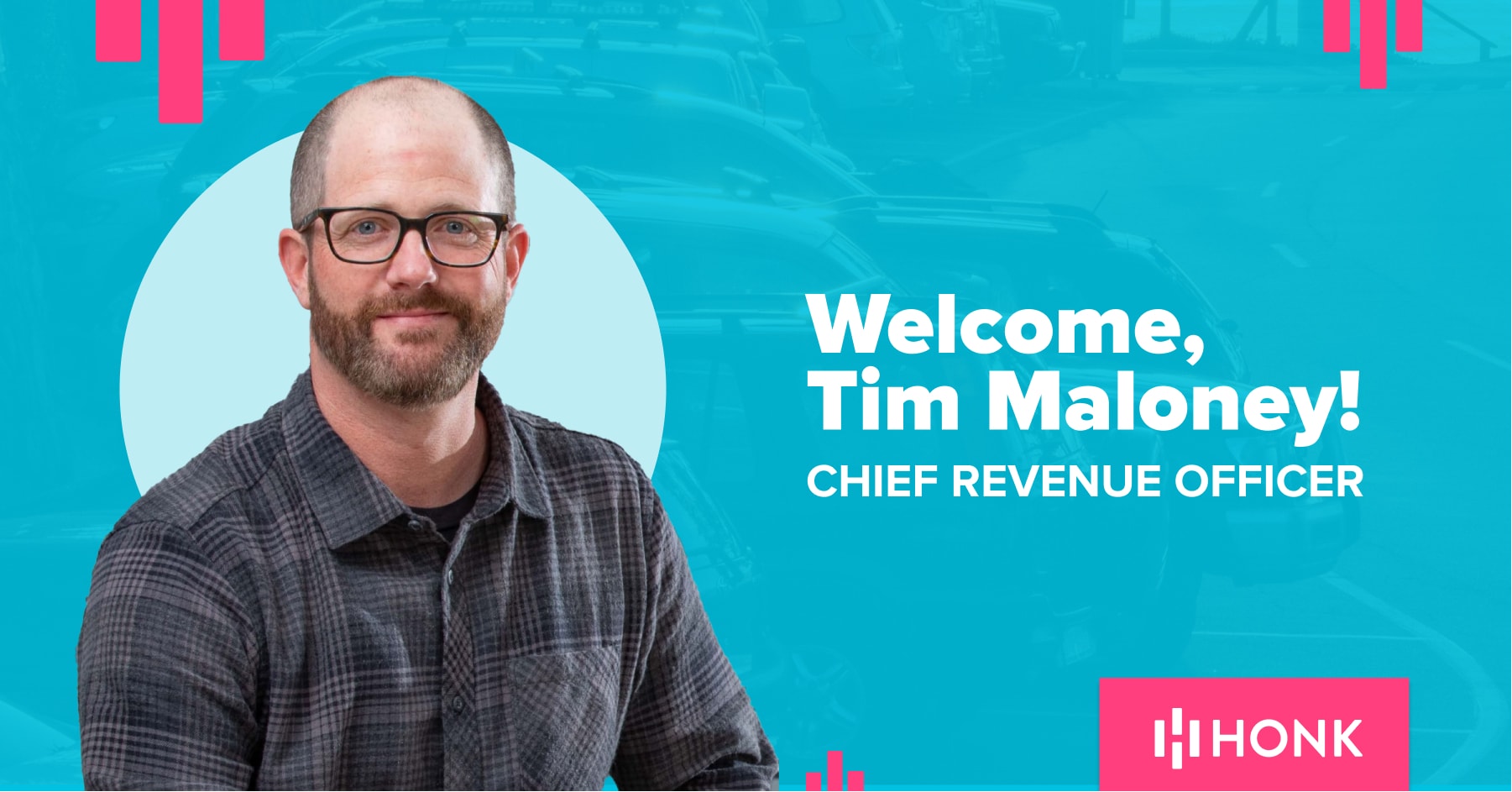 SAN FRANCISCO, CA,  – HONK, North America's leading provider of unattended payments for parking and mobility, announced today the appointment of Tim Maloney as Chief Revenue Officer (CRO) to lead the company's growth and expansion. Maloney brings more than 25 years of experience leading enterprise sales and overseeing
supply growth and partnerships at parking technology companies.
A parking and mobility expert on both the management and technology service side, Maloney's background includes leading and managing sales teams, developing strategic partnerships, and scaling a nationwide parking supply footprint. He recently served as Vice President, Mobility at FLASH, a parking and mobility technology company, where he was instrumental in launching and scaling the EV charging infrastructure and network across the US. Prior to FLASH, Maloney was Head of Sales at SpotHero, where he was hired to grow the early stage startup's supply footprint and succeeded in quadrupling its number of locations in the span of five years.
"Tim Maloney is a dynamic leader with unique expertise in scaling parking supply and generating high-speed growth," said Michael Back, HONK Founder and CEO. "In 2022, HONK more than doubled its footprint and with Tim's leadership, we are excited to continue building on that momentum and execute on our vision of a software driven payments future."
In his role as CRO at HONK, Maloney will develop and define strategic processes to unlock new pathways and channels by tapping all possible revenue streams. Working with cross-functional teams, he will refine the tools, technology and leadership needed to scale HONK's payment footprint so it can be leveraged by even more parking facilities across North America.
"HONK is the leader in simplifying parking payments across the board by replacing outdated systems with cutting edge technology," said Maloney. "At this unprecedented time of digital payment growth, it is exciting to be called upon to play a key role in propelling the company forward."
About HONK
Founded in 2013, HONK is North America's leading provider of safe, contactless payments for parking and mobility. HONK provides a complete, turnkey operating system that is trusted by millions of drivers, and is accepted at over 8,000 locations across the United States and Canada.