Honoring Peer Ghent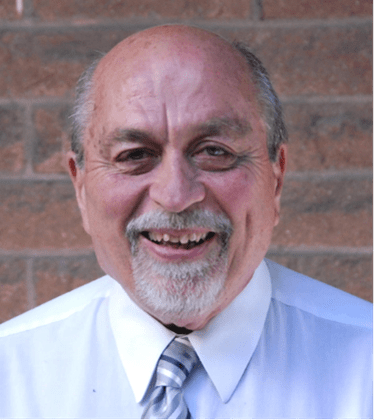 Peer Ghent, the project manager for LA Express ParkTM and steadfast advocate for California disabled placard reform, passed away on September 26, 2022, at the age of 83. Peer joined the City of Los Angeles Department of Transportation (LADOT) Parking Meters Division in October 2008 as a Senior Management Analyst.  His then new role was to help develop and lead the City's new demand-based intelligent parking management system for Downtown Los Angeles called LA Express ParkTM.  After a successful pilot of the system beginning June 2012, he continued to lead the expansion of the program to other notable areas of the city (Westwood, Hollywood, and Venice) and win multiple parking awards in the process including the CPPA Public Parking Program of the Year and IPI Award of Excellence for LA Express Park.
Peer was eager to share his knowledge and present at several parking and technology conferences across the world about parking technology, demand-based parking pricing, and it's Achilles heel, disabled placard abuse. Peer's contributions to the parking industry extended beyond his speaking role at conferences.  An avid writer with keen intellect, Peer published several papers including , LA Express Park – Curbing Downtown Congestion through Intelligent Parking Management (co-authored for the 2012 in 19th ITS World Congress and updated in 2014 for the 21st ITS World Congress); Using Analytics to Understand On-street Parking: the Impact of Special Permit Use and the Benefit of Demand Based Rates Over Zones (co-authored for the 2015 22nd ITS World Congress); Optimizing Performance Objectives for Congestion Pricing Parking Projects (2015 Transportation Research Record: Journal of the Transportation Research Board); and Chapter 41 – LA Express Park in Professor Donald Shoup's 2018 book Parking and the City.
Peer knew how to make a personal impression with his outgoing personality, witty sense of humor, and knack for always having a story ready to share for anyone interested in hearing about his intriguing and colorful past professions.  Prior to joining LADOT, Peer was principal management consultant at Peer Ghent & Associates for more than 20 years, lecturer at University of California at Los Angeles Graduate School Management, executive at multiple companies including president of Peterson Baby Products, and operations research analyst for Secretary of Defense McNamara.  Peer held a Bachelor of Civil Engineering from Cornell University, and a Masters of Business Administration from Harvard Business School.  Peer is survived by his wife, children, and grandchildren.
Submitted by Ken Husting, PE, Principal Transportation Engineer – Parking Management, Los Angeles Department of Transportation.