PayByPhone Appoints Cindy Chau to Vice President of Operations, Canada & USA
---
VANCOUVER, BRITISH COLUMBIA – March 4th, 2021 – PayByPhone, the global leader in mobile parking payment solutions, announced today the appointment of Cindy Chau as Vice President of Operations, Canada & USA.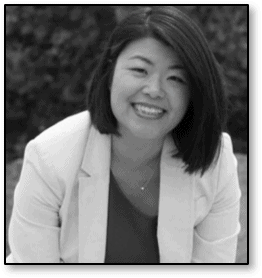 Cindy joined PayByPhone in 2012, during her tenure she has built and formed PayByPhone's North America, client facing team. She has been a trusted ally and active partner between The Company and clients who use PayByPhone's mobility parking payment services. Cindy continues to apply hands-on daily management to project activities. In her new role, she will be tasked with leading the North America operations and implementing client management strategies, facilitate communications, monitor activities, provide issue resolutions, and continue to build her strong client relationships. Cindy will now oversee the Client Success, Implementation and Customer Support teams.
"PayByPhone is in the midst of extraordinary growth throughout the US and Canada,
and Cindy Chau has shown tremendous leadership to our team," said Roamy Valera,
PayByPhone's CEO, US and Canada. "Cindy is a gifted client success leader who is
well-known and highly respected throughout the parking industry. She'll play an
important role in our continued success throughout the United States and Canada."
Cindy leads the team that is responsible for managing existing key client relationships, addressing their questions and technical requests, and works closely with clients to increase PayByPhone adoption. As a leader of client project management, her team is in-charge of the onboarding process for new clients who roll out the PayByPhone service to their customers.
For more information about PayByPhones services, visit paybyphone.com
---
About PayByPhone
PayByPhone is one of the fastest growing mobile payment companies in the world, processing over 125 million transactions annually, totaling more than $550 million USD in payments. Through the company's mobile web, smartphone and smartwatch applications, PayByPhone helps millions of consumers easily and securely pay for parking without the hassles of waiting in line, having to carry change or risking costly fines. A subsidiary of Volkswagen Financial Services AG, PayByPhone is leading the way in the creation of the mobile future.
Media Contact for PayByPhone:
Jessica Britton
Director, Marketing, North America
jbritton@paybyphone.com