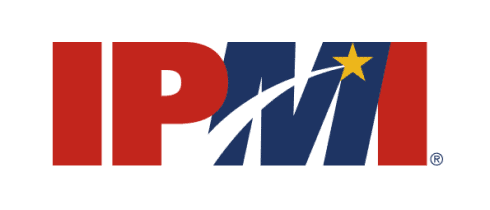 International Parking & Mobility Institute recognizes Pérez's contributions to DDOT and significant outreach efforts in the industry, and Leinart's consistent and impressive leadership in the parking and mobility industry.
---
The International Parking & Mobility Institute (IPMI) is pleased to celebrate two outstanding Emerging Leaders of the Year: Benito O. Pérez, AICP CTP, CPM, and Megan Leinart, CAPP, LEED AP BD+C. The awards are part of IPMI's Professional Recognition Program, which was created to acknowledge professionals who operate, maintain, and manage parking and mobility operations, and the individuals who are changing the perception of the parking and mobility industry as a career and profession. Award winners are nominated by their peers and selected by a committee of industry professionals.
---
Curbside Management Operations Planning Manager 
District Department of Transportation, Washington, DC
Pérez has worked to advance curbside management in the nation's capital and throughout the industry for the past five years; he has been curbside management operations planning manager for the District Department of Transportation (DDOT) in Washington, D.C., since January 2018.   Pérez helped structure and build out a framework and culture on data-driven, performance-based, and context-sensitive curbside management planning for operations. He is leading the scoping and rollout of next-generation, regionally holistic, curbside asset management solutions such as digital curbside permit management, mobility wallet/payment and data aggregator, and comprehensive curbside asset management services. He started a regional dialogue on curbside management that has regional implications and has garnered regional cooperation and collaboration in curbside management planning, operations, and procurement.
---
President  
Leinart Consulting
President of Leinart Consulting, a professional services marketing and consulting firm, Leinart has worked with both public and private organizations. She is a LEED Accredited Professional as well as a Parksmart Advisor through the United States Green Building Council (USGBC), and an Accredited Parking Organization (APO) site reviewer. Leinart is a member of IPMI's Sustainability Committee and a past member of the Pennsylvania Parking Association board. She has spoken at numerous state, regional, and national conferences, educating attendees on the latest sustainability trends, technologies, and advancements. She has held multiple leadership position for the Urban Land Institute, including serving as vice chair for its national Urban Development and Mixed-Use Council. From IPMI, to ULI, she has worked to highlight the advancements of the parking, transportation, and mobility industry.
---
"Our Professional Recognition Program spotlights industry professionals who elevate their organizations and everyone around them," says IPMI CEO Shawn Conrad, CAE. "Benito and Megan have established themselves as leaders and rising stars, taking the reins of multiple industry initiatives and consistently spreading the good word about the parking and mobility industry."
---
For more information about the competition and this year's winners, click here.