#IPMI2020 Goes Virtual
Pivoting our Conference & Expo to a Virtual Event
Nothing is more important than the health and safety of our members, partners, and employees. During the last few weeks, we have been closely monitoring the evolving situation with the COVID-19 outbreak to ensure we are taking every precaution to look after our community. After careful consideration, we've decided there will be no physical event for the 2020 IPMI Conference & Expo. Instead, we will reimagine the 2020 IPMI Conference & Expo as a virtual experience.
Tentatively scheduled for June 1 – 2, 2020, the IPMI Virtual Parking & Mobility Conference & Expo will deliver the education that is the hallmark of our association to you, wherever you are. In the coming weeks, we will release the comprehensive education program, online networking, and virtual Expo.
We are working to get the information you need as quickly as possible. Our Conference team is in the process of finalizing plans and will launch an FAQ page for attendees, exhibitors, and sponsors, addressing registration for the virtual event and all refund options. Our team will be in touch with you on or before April 10, 2020.
Few industries pull together to support their community like ours, and we thank you for your confidence in the weeks and months ahead. In the interim, IPMI will host free online industry-specific Shoptalks addressing the COVID-19 crisis and the industry response beginning this Tuesday, March 24 and continuing March 31, with additional resources to come. These will be offered live and recorded to share with those who can't attend; click here to pre-register.
We look forward to supporting you in this critical time and unveiling the IPMI Virtual Parking & Mobility Conference & Expo. Your support in continuing the important work of advancing the parking, transportation, and mobility industry is greatly appreciated. It is an honor and a privilege for IPMI to serve our members and the entire community.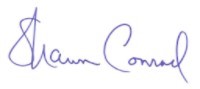 Shawn D. Conrad, CAE
Chief Executive Officer
International Parking & Mobility Institute 

David G. Onorato, CAPP
Chair, IPMI Board of Directors
Pittsburgh Parking Authority