Member News: Mark Santos has joined DESMAN's Fort Lauderdale office
We are proud to announce that Mark Santos, P.E. has joined DESMAN's Fort Lauderdale office as a Practice Leader. Mark brings 20 years of parking industry experience and is highly skilled in the planning, functional and structural design, and rehabilitation of parking facilities. Mark specializes in both public and private-sector projects with an emphasis on complex parking projects in the municipal, higher education, mixed-use, and healthcare markets. Mark will help support and continue DESMAN's growth in the Florida and southeast markets.
Mark plays an active role within the parking industry serving on the FPTA's Board as Past President and participating in IPMI's Award of Excellence and Professional Recognition Program committees. Mark graduated from the Pennsylvania State University with a bachelor's degree in Civil Engineering.
DESMA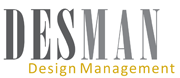 N is a top-tier national firm that specializes in parking consulting, design, planning and restoration. Learn more at www.desman.com