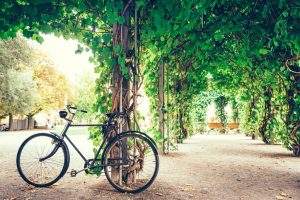 In a bit of trend-bucking, Washington, D.C., is extending its dockless bike and scooter pilot program, but there's a catch: Dockless bike riders will have to lock their rides to something when they reach their destinations.
Dockless bikes will be required to be left locked to bike racks or street signs when not being used under new rules rolled out by the city. That means the bike companies will re-write their rules to require locking. But with more companies, including Lime, exiting the bike market in favor of e-scooters, some say the new rules won't have much of an effect.
City officials say the locking requirements will address sidewalk-clutter issues. Users say they're not big fans. Read the whole story here.