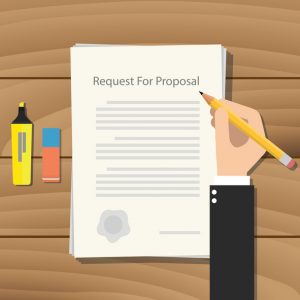 By Chris Yigit
In a recent discussion with a technology officer from a large agency, license plate recognition (LPR) came up. His feedback was very candid: "We aren't very interested in LPR," he said. "It doesn't work that well." This comment was shocking–I have seen LPR work in the most demanding scenarios. After further discussions, the story opened up quite a bit more, and it was all too familiar. An LPR bid was put on the street and the lowest bidder got it. Not surprisingly, the system did not meet their expectations.
When it comes to guns, no police officer will buy the cheapest; it's all about reputation and quality. When that tool is needed, it must work well. Not to compare LPR with guns, but if your agency decided to adopt some key technology, would you willingly purchase a solution that works poorly to save 10 percent? Of course not!
Part of the problem is the purchasing process: create a bid spec and the lowest bidder gets it. This works well when buying office supplies or other commodities, but when it comes to parking enforcement technology, not all tools are created equally. We may get the wrong product because it met the RFP spec and was the lowest bidder.
In an RFP I was involved with, the agency took a different approach: a points-based system where the contract goes to the solution with the highest points. It allocated something like 40 percent on price, 20 percent on service, and 40 percent on performance, and each product received points in each of those categories. They quickly filtered out the vendors whose cost was low and whose solution may have met the black and white specs, but wasn't a great match for what they wanted.
In the end, two bidders made the shortlist and four weeks of testing via pilots yielded the winning candidate.
If you think this is a lot of effort, it is. But this approach could have a serious impact on operations and productivity for years to come. If you view the investment and the potential payoff of having a great tool for your agency, it should be well worth the effort. After all, price isn't everything. (Know anyone who bought a brand new '84 Hyundai Pony for about $5K?)
Chris Yigit is AutoVu program manager with Genetec and a member of IPI's Parking Technology Committee.