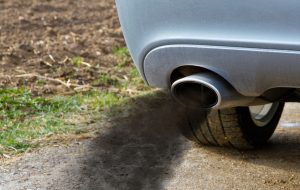 Drivers who park in London's financial district may look to use transit or upgrade older vehicles thanks to a new regulation that has drivers of high-emitting vehicles paying an extra tax to park.
Because of the district's adoption of an app that knows the difference between, say, a hybrid and a diesel vehicle, on-street parkers will pay different rates depending on how much their vehicle pollutes the air. It's not a huge difference–about 11 cents (U.S.) per hour–but enough that the media, at least, is taking notice.  Drivers who opt to pay in cash rather than using the cashless app will also pay the higher rates.
About 8,000 people live in the district and 400,000 work there. Read more here.