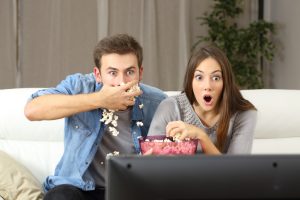 By Michelle W. Jones, CMP
Fixer Upper, Rehab Addict, and First Time Flippers are just a few of the popular home renovation shows on the HGTV and DIY networks. Reality shows comprise a large piece of TV programming–and ratings.  The parking industry even had a reality show, called Parking Wars, on the A&E network.
So that got me thinking. What if there was a reality show about renovating parking facilities? There are lots of parking facilities that are approaching "old age" and could possibly benefit from a makeover. Such a program could highlight needed maintenance, installation of charging stations, implementation of parking guidance systems, etc. Perhaps it would follow a facility working toward Parksmart or an organization working to earn APO.
Fun personalities, occasional mishaps, and frustrating bureaucratic bumps along the way would add to the interest.  And some funky creative design couldn't hurt!
Michelle W. Jones, CMP, is IPI's director of convention and meeting services.