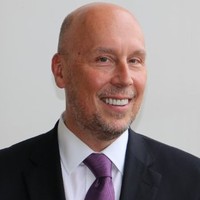 Cleverciti Systems Appoints Steve Gorski as General Manager, Americas
Lake Forest, Ill. and Munich, Germany, July 25, 2018 — Cleverciti Systems Corp., a leader in comprehensive, high-tech solutions for outdoor and on-street parking detection, monitoring and guidance, announced that Steve Gorski has joined the company as General Manager of the Americas. He will leverage his expertise with innovative technology and high-growth-focused organizations to spearhead opportunity for Cleverciti's solutions and services throughout the rapidly growing Americas market. In this role, he will focus on aligning the sales efforts to the organization's go-to-market strategy and identifying additional opportunities for growth.
Gorski is a seasoned executive with more than 20 years of experience in sales, marketing and management within the IT, electronics and security markets. He brings strong industry knowledge and cross-functional management experience to the Cleverciti team. Over the course of his career, Gorski served in top executive roles with global companies, including MOBOTIX, Wesco and Axis Communications. Most recently, he was Managing Director at TKH Security Solutions, where he led strategic sales and operations efforts in the United States and was instrumental in building visibility for the company.
"The parking industry is gaining traction as a high-growth market as customers realize the potential for streamlining the parking process across the globe through the adoption of new, disruptive technologies," Gorski said. "The opportunity to join Cleverciti was a natural fit for me because of my background in high-tech companies and interest in capitalizing on innovation for the next evolution of the business."
"Steve's experience in rapidly growing markets allows him to have exceptional insight into the needs of the parking industry," said Thomas Hohenacker, CEO, and President, Cleverciti. "He has a strong track record of achieving results in the high-tech arena, and we look forward to his drive and vision as he maximizes success for Cleverciti in this dynamic market."
Gorski's appointment to the leadership team follows a strong quarter for the company that included the release of new technologies and an increase in customer deployments.
The company also released CIRC360, a solution that revolutionizes the process of parking by delivering real-time identification of free and occupied spaces within outdoor areas. With CIRC360 and the Cleverciti Sensor System, parking facilities can inform customers of available spaces in real time while displaying marketing messages and paid media sponsorships that enhance branding and visibility.
"To date, 2018 has been a strong year for the company and with plans to expand channel partnerships, introduce new innovations and further accelerate sales efforts, we are on track to achieve our vision of revolutionizing the intelligent parking market," Hohenacker said.
About Cleverciti Systems GmbH
Cleverciti Systems is the leader in comprehensive, high-tech solutions for outdoor and on-street parking detection, monitoring and guidance. Cleverciti provides organizations with a robust and highly reliable solution that enhances convenience, builds loyalty and boosts engagement, allowing our customers to maximize ROI and streamline the parking experience. Its end-to-end solutions are designed to strengthen parking detection, improve guidance, and enhance communication. As a leader in intelligent parking solutions, Cleverciti seeks to help organizations reduce traffic and emissions, and increase revenue while allowing drivers to enjoy a smooth, stress-free parking experience. The company is headquartered in Munich, Germany, with offices in Chicago. To learn more, visit www.cleverciti.com.
Media contact:
Rhianna Daniels, Compass for Cleverciti
603-591-7209
rhianna@compassintegrated.com