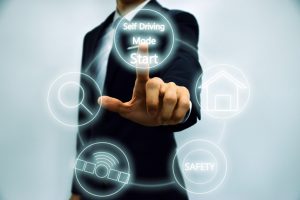 By James C. Anderson
I came across an article that sparked my interest entitled, "When will self-driving cars arrive in your state?" by Francis Navarro at komando.com.
The article describes the advancing advent of autonomous vehicles and their implications to transportation safety, efficiency, as well as the economy. It is forecast that traffic accidents may be reduced by 90 percent and that by 2050, the self-driving industry will be a $7 trillion business sector. 
With the advancements building daily there are also hurdles to cross before autonomous, self-driving vehicles gather full-scale adoption. There are both technological refinements and predictabilities, along with state legislative testing and licensing that must take shape for full acceptance.
As we look forward, autonomous self-driving vehicles will certainly be the future. With current vehicle ownership and age of today's vehicles on the road, wholesale embracement of this evolving technology remains more than a few years away. 
James C. Anderson is regional sales manager with Watson Bowman Acme Corp., a BASF company.