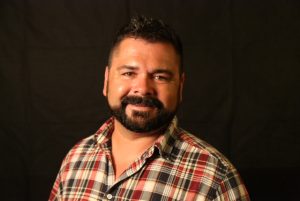 Eugene, Ore. operations director is a parking industry ambassador, employee advocate, and city asset
(Orlando, Fla. – June 1, 2018) — The International Parking Institute (IPI) announced that Travis Hargitt, director of operations for the City of Eugene, Ore., has been named its 2018 Parking Supervisor of the Year.
The award, part of IPI's annual Professional Recognition Program, was announced at IPI's 2018 Conference & Expo in Orlando, Fla., June 3-6. It honors those who supervise one or more employees within a parking/transportation department or unit.
Although Hargitt's title is parking supervisor, his colleagues consider him a parking industry ambassador. He believes that parking positively affects the community and its municipal programs. He uses every interaction as an opportunity to connect at a deeper level, even when one starts out with a complaint, and makes a point to regularly meet with neighborhood organizations, businesses, and others to spread positive messages about parking.
As a supervisor, Hargitt re-envisioned his parking enforcement officers as friendly, approachable, problem-solving city ambassadors. He worked to boost officers' salaries, advocates industry education and certification, and is seeking to expand his Initial Job Qualification Standard training program into a full-blown certification. A strong supporter of industry sustainability and structure modernization, Hargitt last year oversaw the first deep-cleaning of three garages, retrofitted two more with LED lighting, modernized parking attendant booths, and began redesigning several structures. He has created traffic plans to effectively close streets for special events and works with public and private partners to allow 24 buses downtown so 3,000 children can visit the performing arts center several times a year.
Hargitt is known for impeccable customer service and outside-the-box thinking, offering innovative and creative solutions to challenges and helping the entire Eugene community. He has a positive effect on everyone he meets and is a tremendous asset to the city.
"Our 2018 award recipients embody the highest standards of the parking profession by using their creativity and vision to improve their organizations and communities," says IPI CEO Shawn Conrad, CAE. "They present the kind of dedication and service that is revitalizing the image of the parking and transportation industry."
# # #
Media contact:
Helen Sullivan
703.606.7622
‍